Meet senior Hunter — he's an 11-year-old German Shepherd who loves being outdoors.
Hunter suffers from gastro issues that have been flaring up more frequently, so his owner — and best friend for all his life — wanted to document him in his element while he was still healthy and able to enjoy his favourite place in the world, Shorthills Provincial Park in the Niagara Region.
Hunter visits this park daily — in fact, when I met him for his afternoon session he had already visited earlier in the morning! He knows the trails like the back of his paw and is a great hiking buddy. It was the perfect spot for our pet photography niagara session.
During our initial communication Hunter's mom brought up a few concerns: first, she was worried the time of year would result in some drab looking images — we met in January and there wasn't much snow on the ground. I assured her that winter, whether there's snow or not, is a really lovely time of year for photography. Not only do the neutral colours allow final artwork to work well in any space and with any decor, in Hunter's case especially, the tones really suited his colouring. I make sure to find out all the details about your pet at the very beginning so we can find the most ideal location, regardless of season.
She was also a little concerned that Hunter would look worried in all of the photos — he naturally sports a more serious expression. He also likes to be moving. Any time we stopped on the trail for more than a few moments, he would get that worried look and voice his disapproval! I let her know we had a few things working in our favour: first, the location — because he is so familiar with the area and feels comfortable there, he would naturally be more relaxed and I would be ready to capture the best moments. Also, I like to cover some ground during my sessions and make sure there's walking in between photographing to keep things interesting for the pups.
In the end we got some really beautiful images of Hunter — many where he's smiling! He looks so fantastic in this environment and I think he really enjoyed showing me his park.
Pet photography Niagara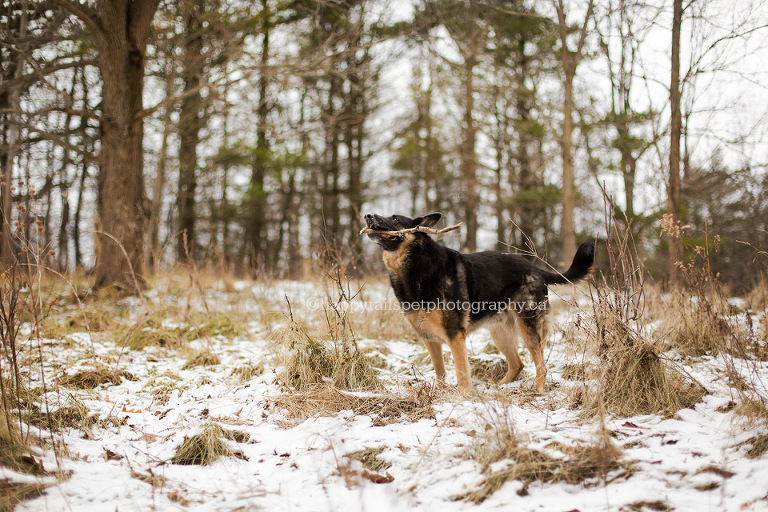 Hunter always let us know when we lingered in one spot for too long!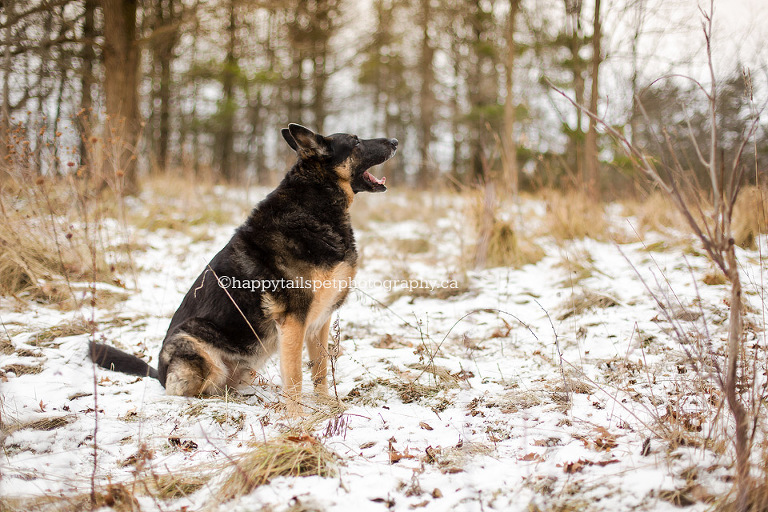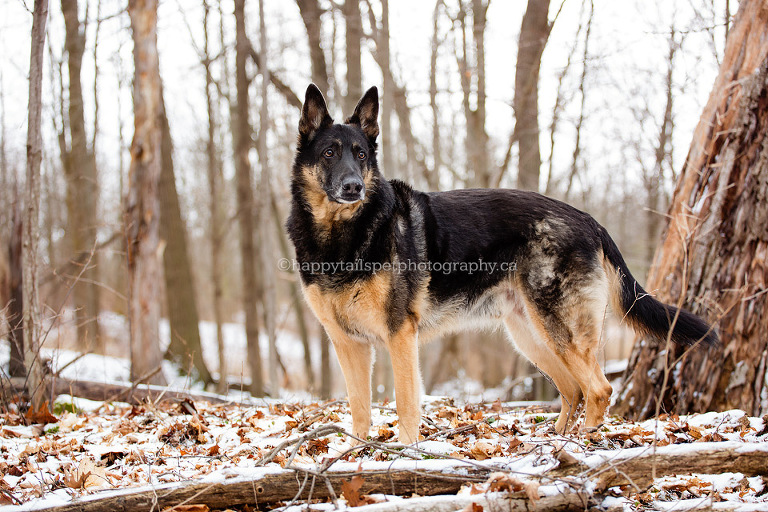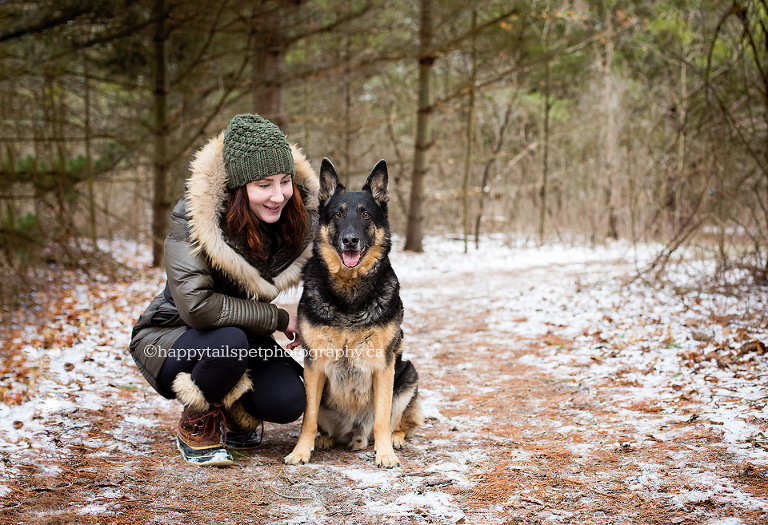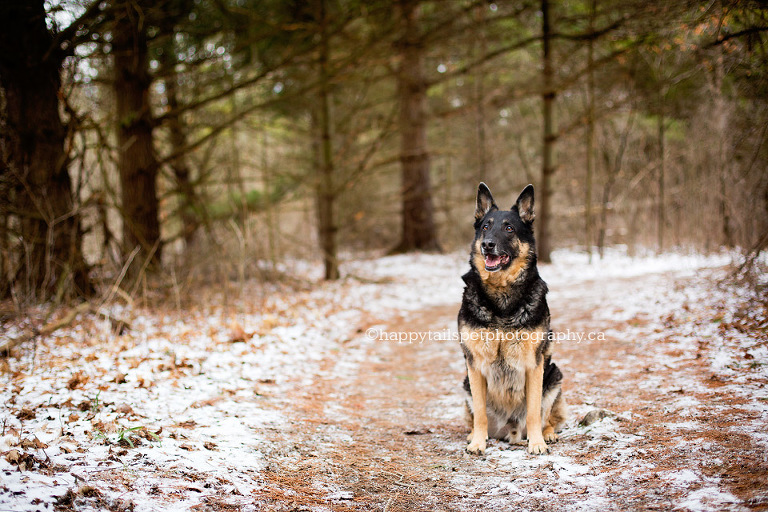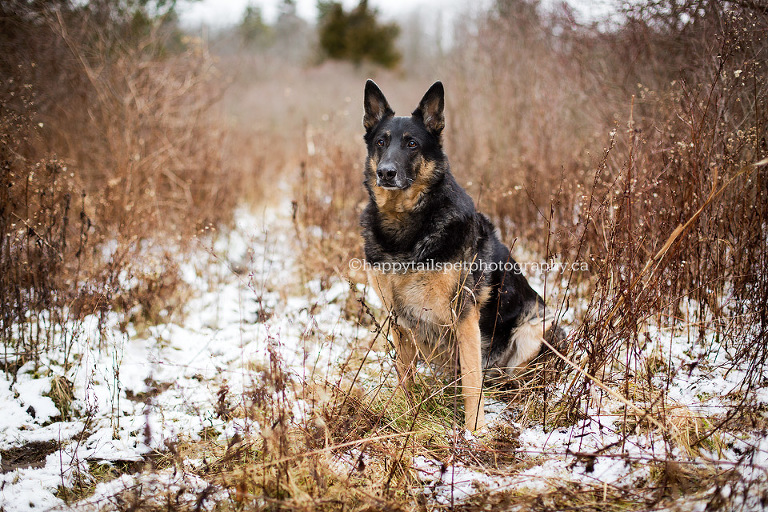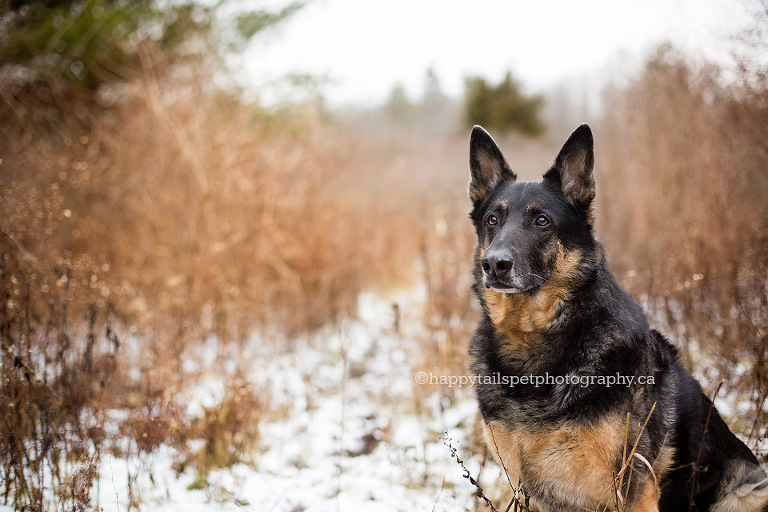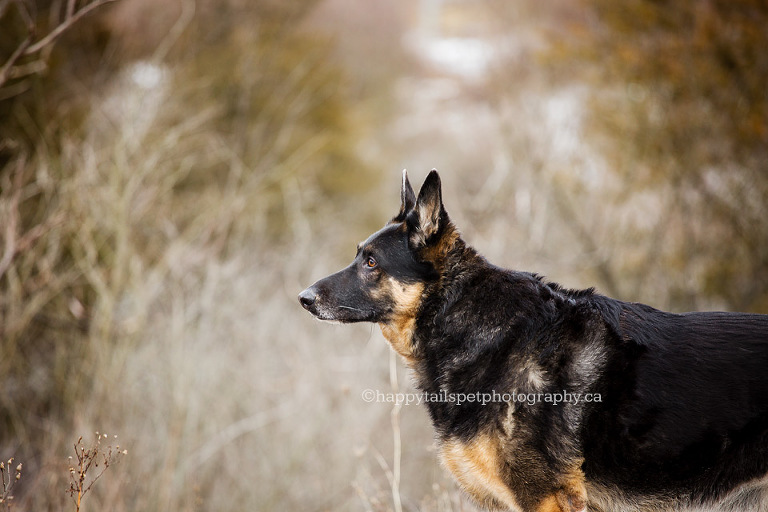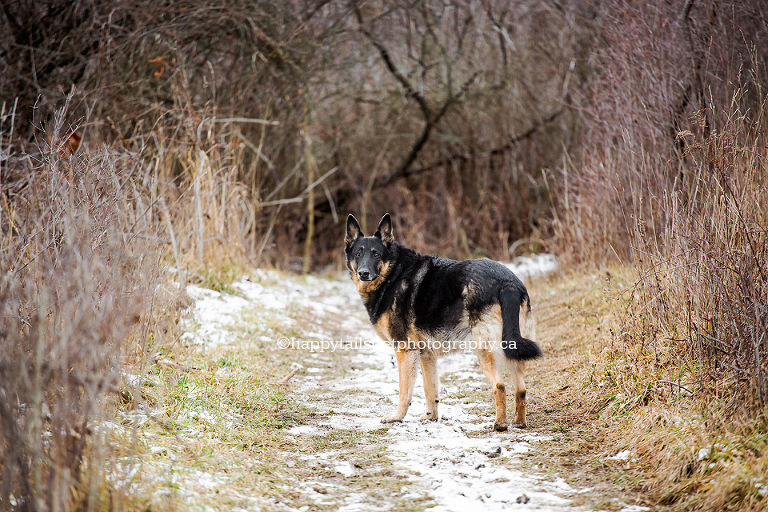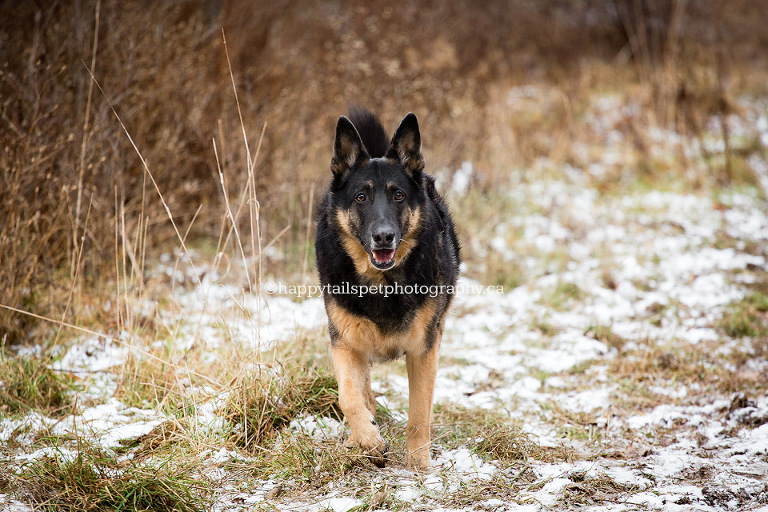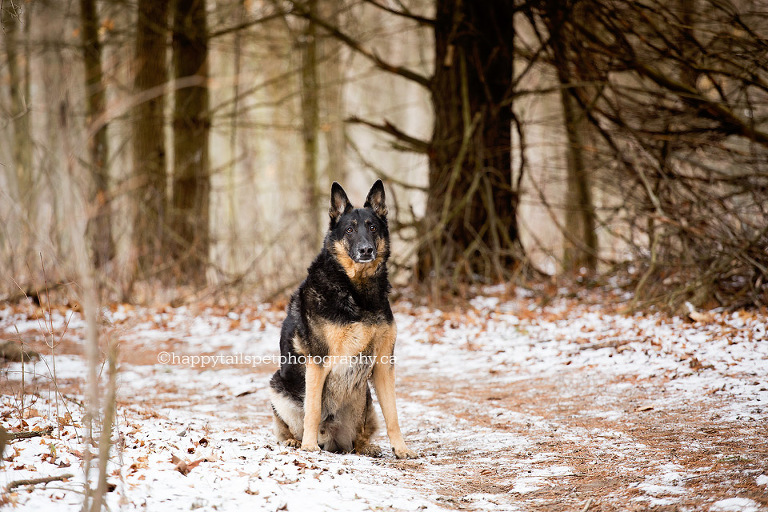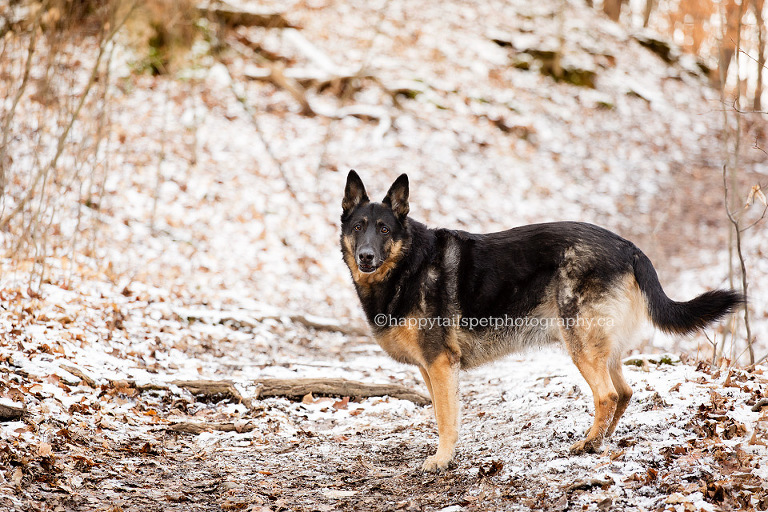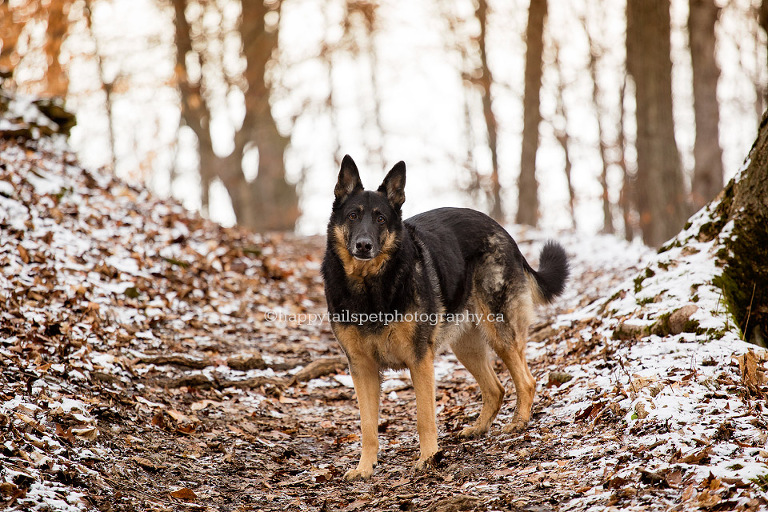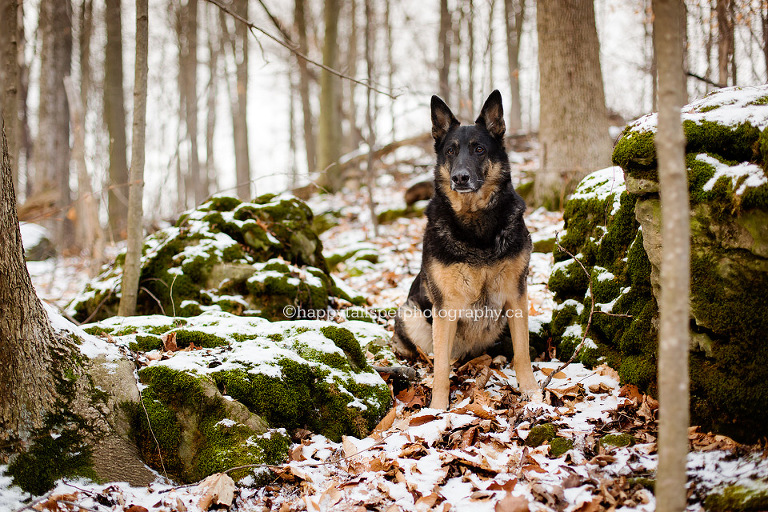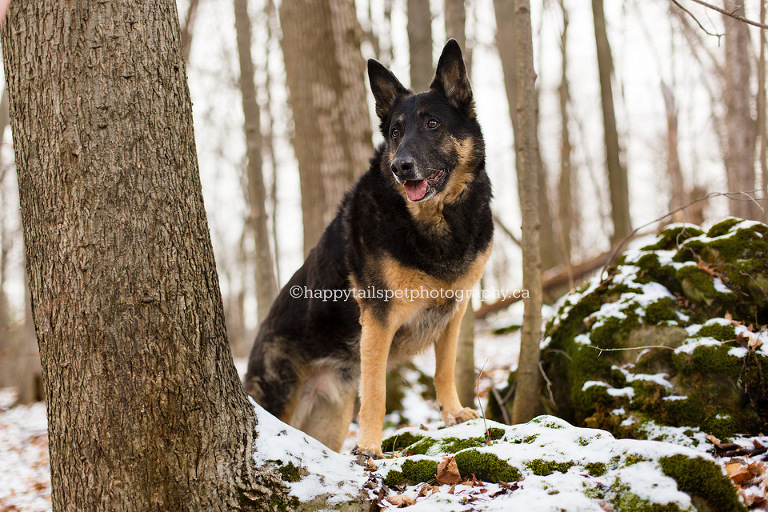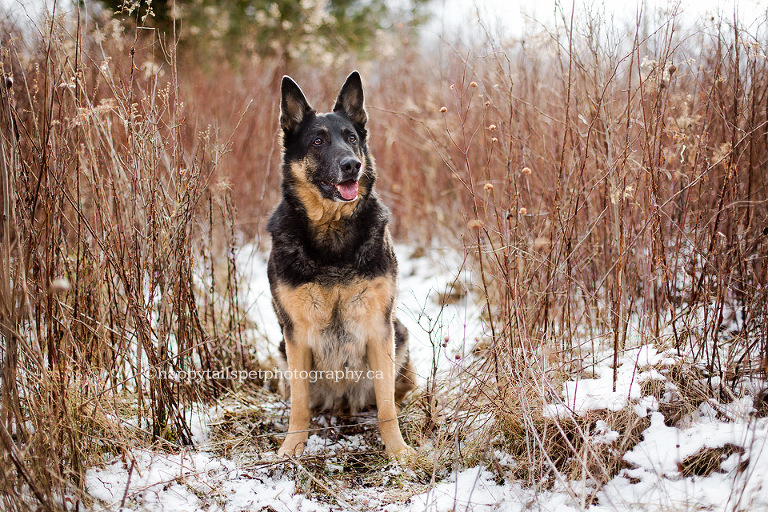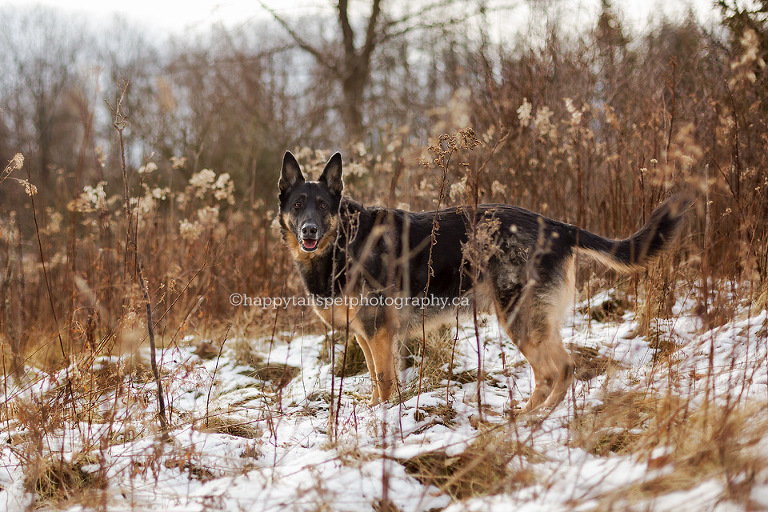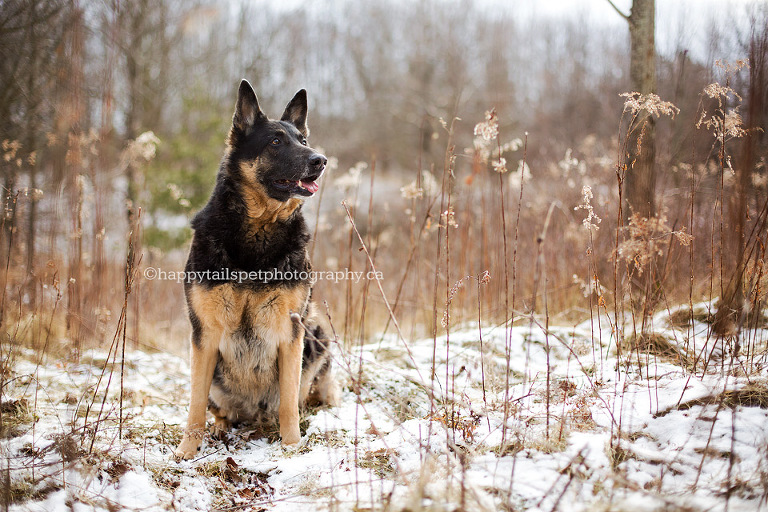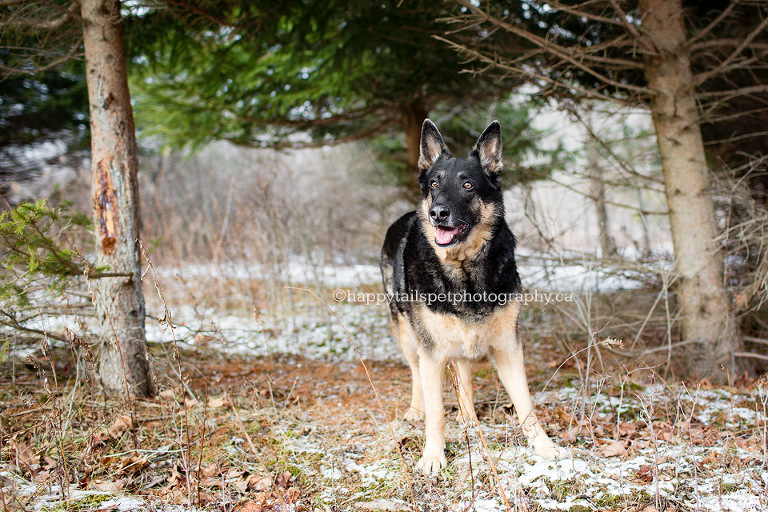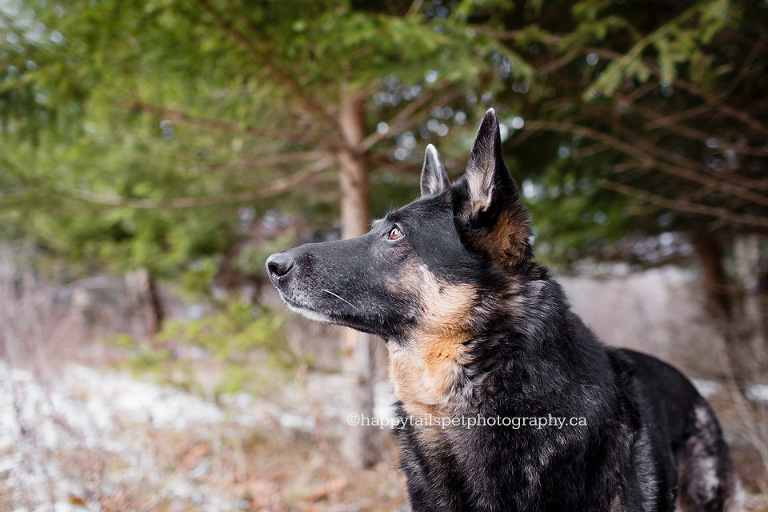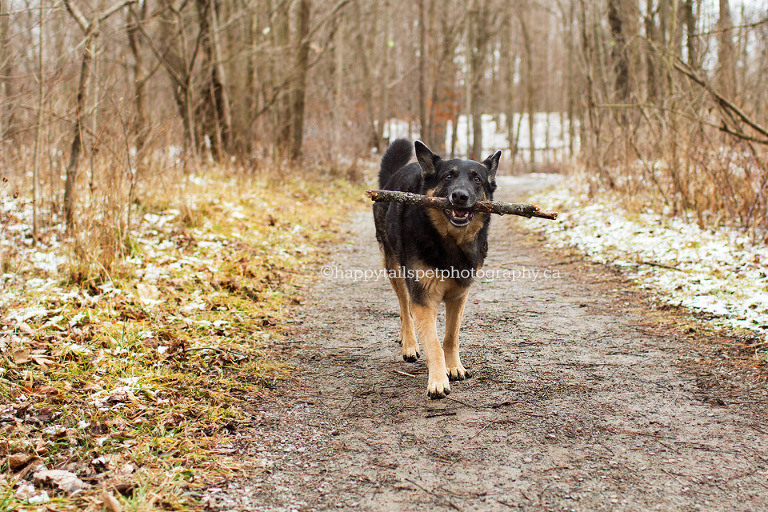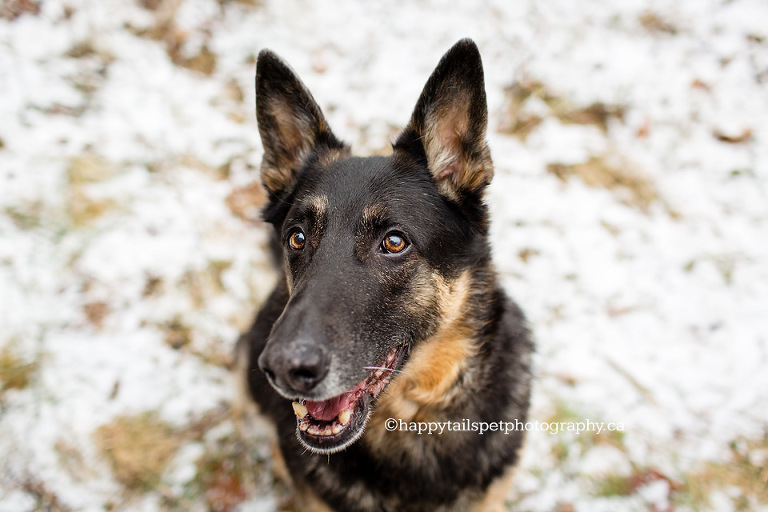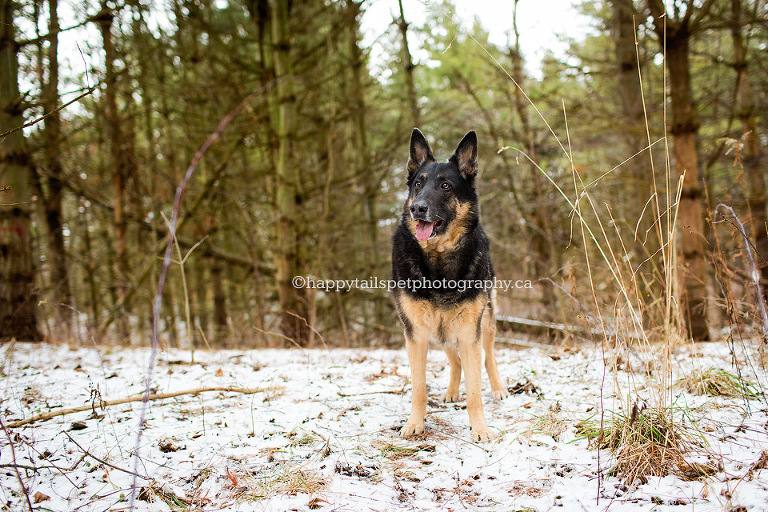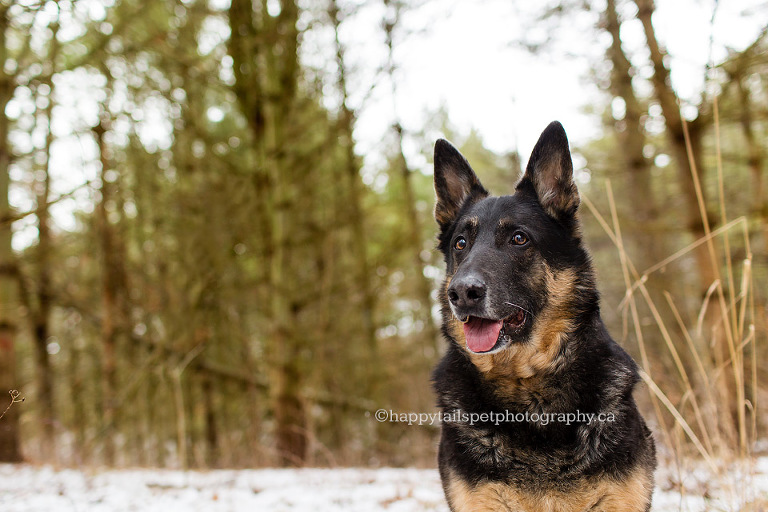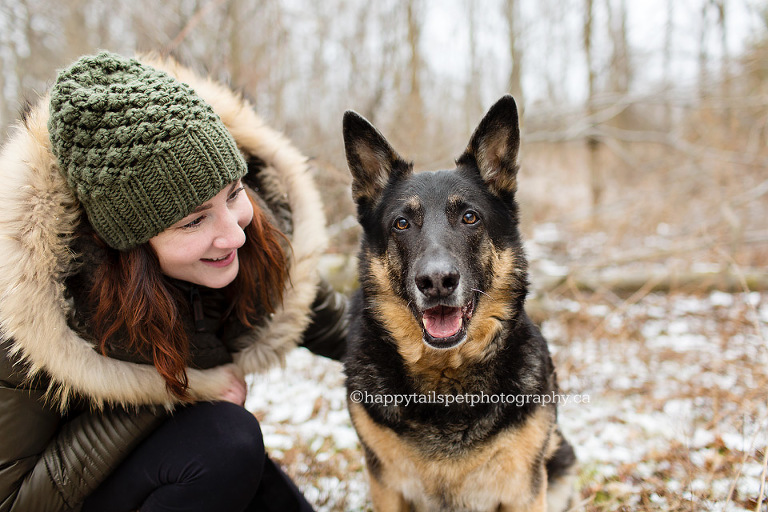 I worked with Hunter's mom to custom-design artwork just for her space. She created her own collection by choosing artwork and digital files. She ordered two storyboards — here's the 16×24 canvas: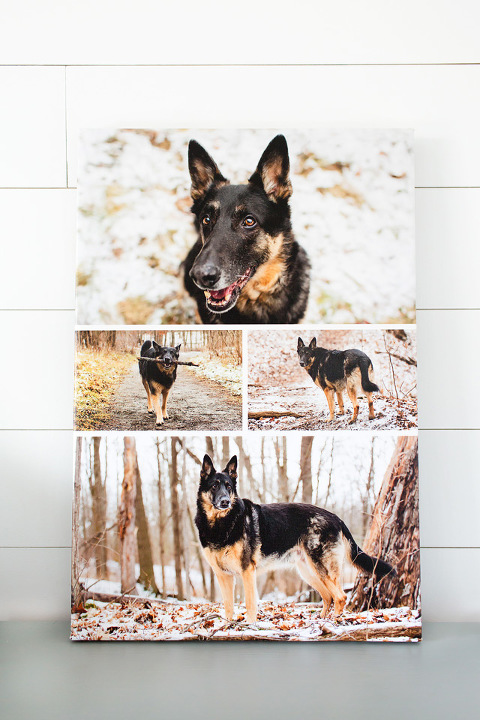 What's stopping you from reserving a pet photography session?
Are you worried about your dog's behaviour? Not enough time in your schedule? The cost? I can help address all of the reasons that may be holding you back from creating wonderful memories of your furry friend. Hunter's mom has also shared some thoughts about her Happy Tails experience, which gives some insight into the client perspective.
I had such a lovely afternoon with Hunter — great weather, beautiful location and amazing dog (and owner!). Thanks for showing me your favourite trails!
Wags,
Stacey
Happy Tails Pet Photography captures the authenticity and character of pets for the people who love them in southwestern Ontario. Get in touch to book your own custom experience.