A "little hellion" and "pretty crazy." That's how several family members described Bunny, a morkie with lots of personality packed into her tiny body. I was told her big brother Hugh on the other hand — and I mean really big, he's a Great Dane — is really mellow and cooperative, and would be easy to photograph at our Oakville dog photography session.
Can you see where this is going?
One of the things I love about animals is no matter what you think you can expect from them, they always have the capacity to surprise you! I have every client fill out a questionnaire prior to our session so I can get to know their pet a little better before we meet, but I go into each session with no expectations — you just never know what a pet will be like on a particular day or what they'll think of the camera. But I love surprises and the fact that Bunny and Hugh were the exact opposite of how their family described them kind of made me love these two even more!
Here's Bunny, the "wild" one. After only ever having great danes, this family got Bunny thinking a small dog could travel with them. It turns out Bunny hates travelling and always has to stay home — best. I love this dog.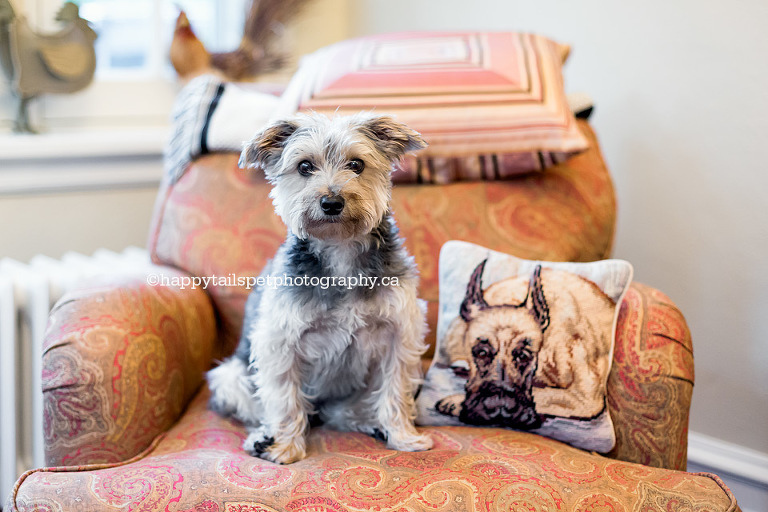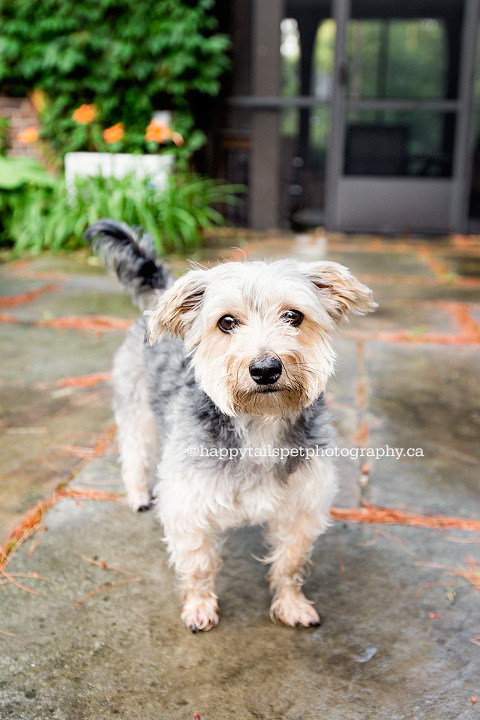 And here's Hugh, who made me work way harder!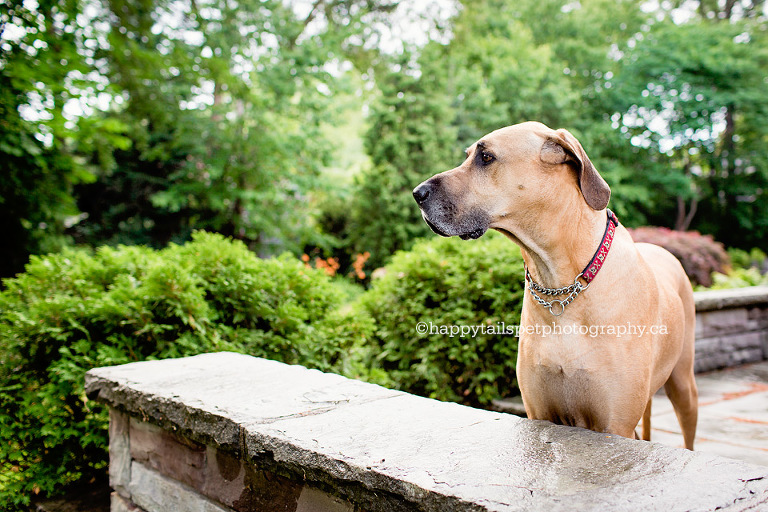 Note the dog that is looking at the camera (and SMILING) and the one that isn't! Opposites in more than size!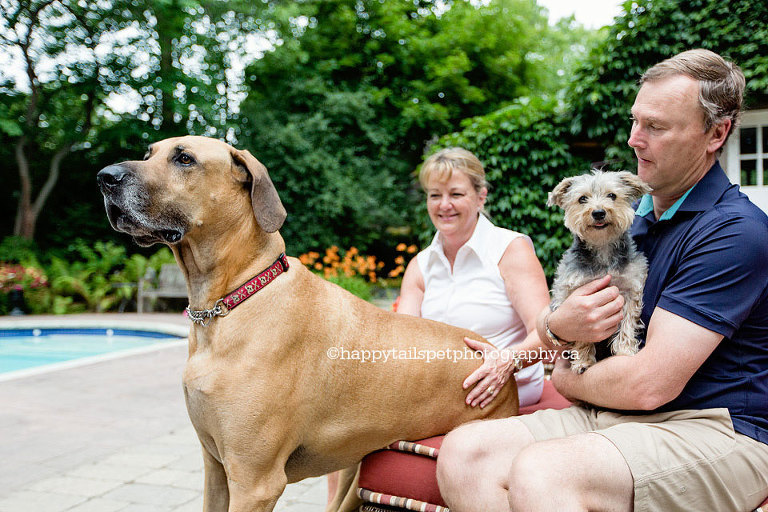 In the end we got some really great pictures of these two tricksters. They have a beautiful Hamptons-like backyard complete with swimming pool and their own lounge chairs. I kind of want to move in with Hugh and Bunny.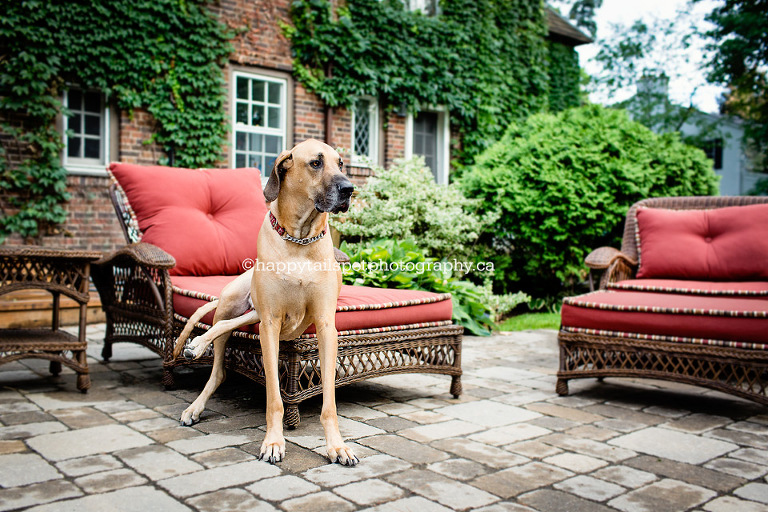 Did I mention how crazy bananas Bunny was? Totally out of control this one!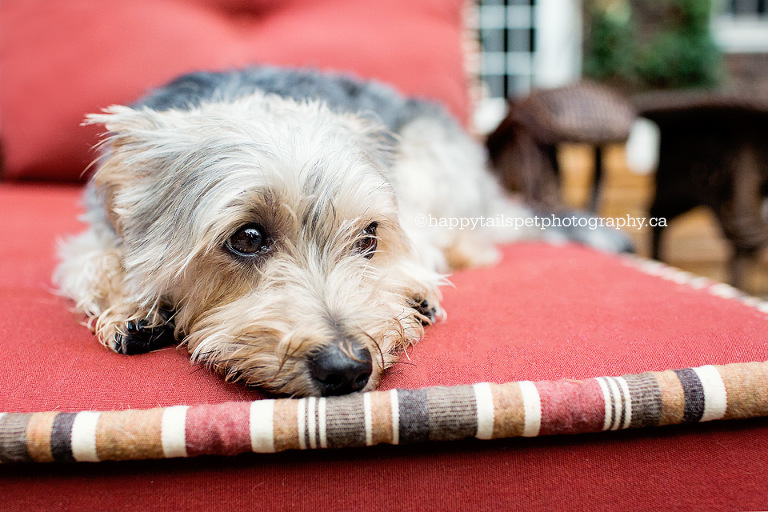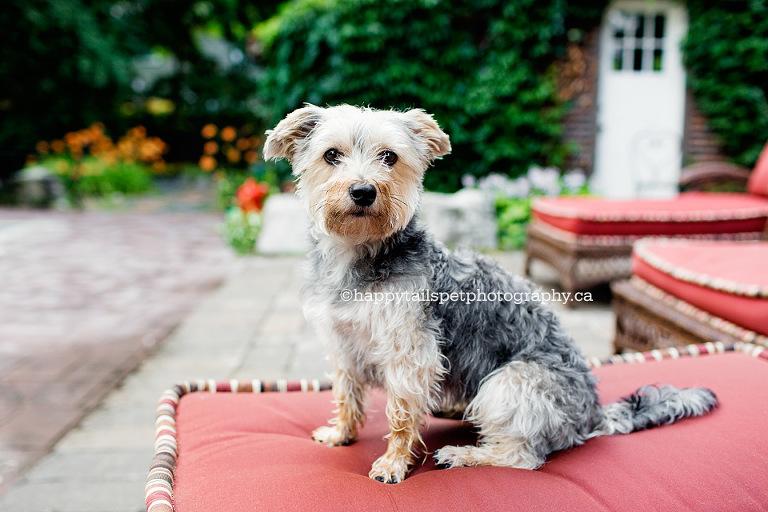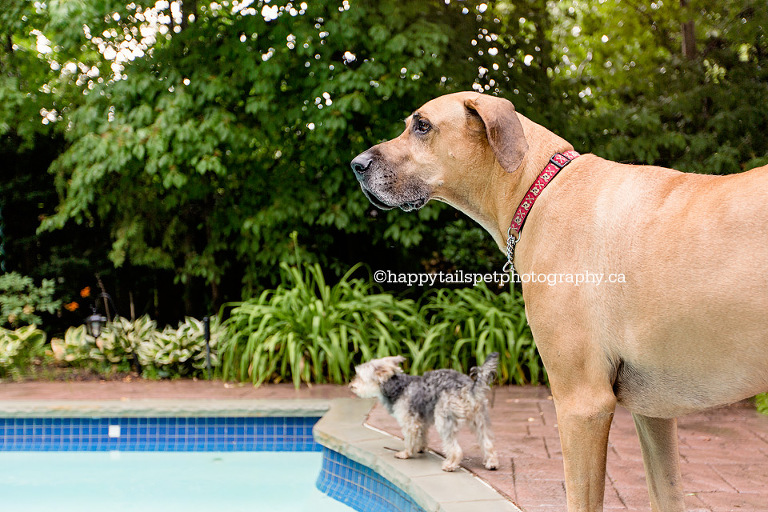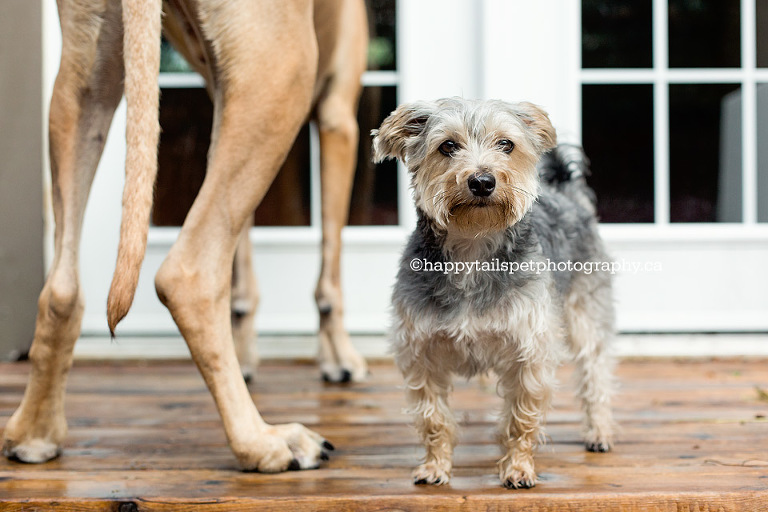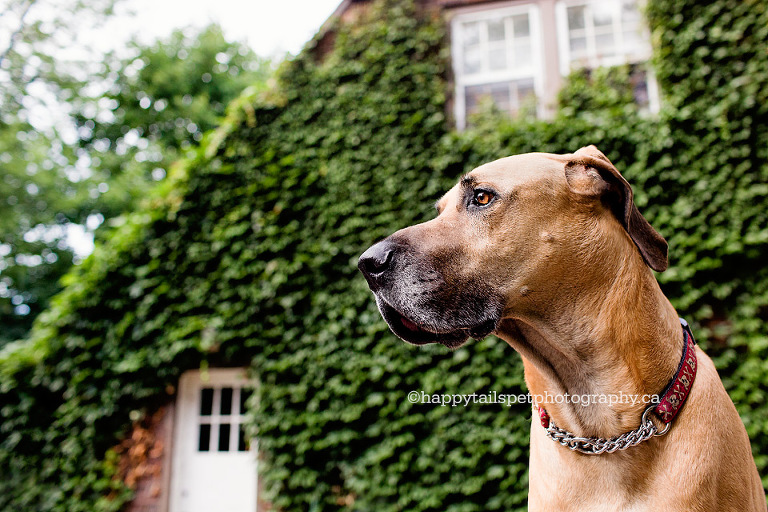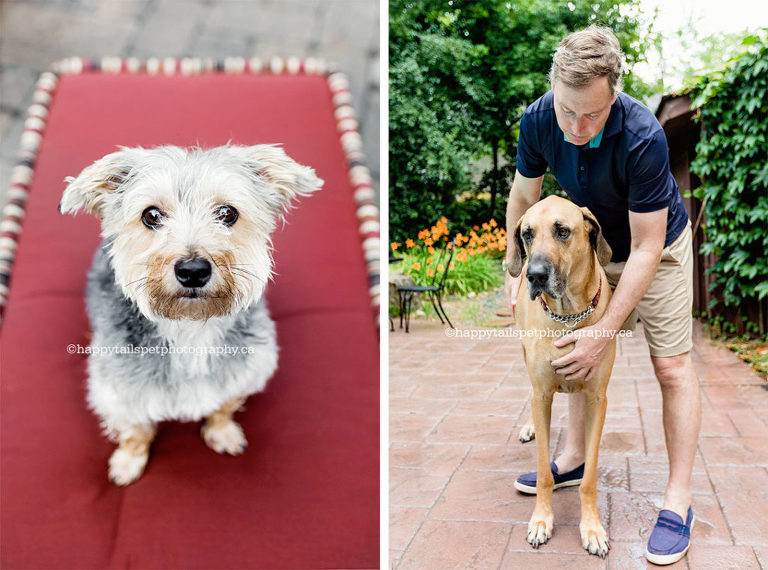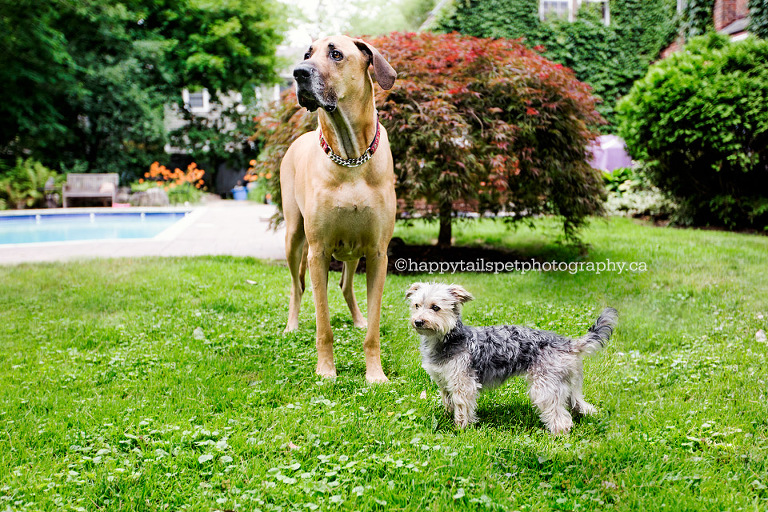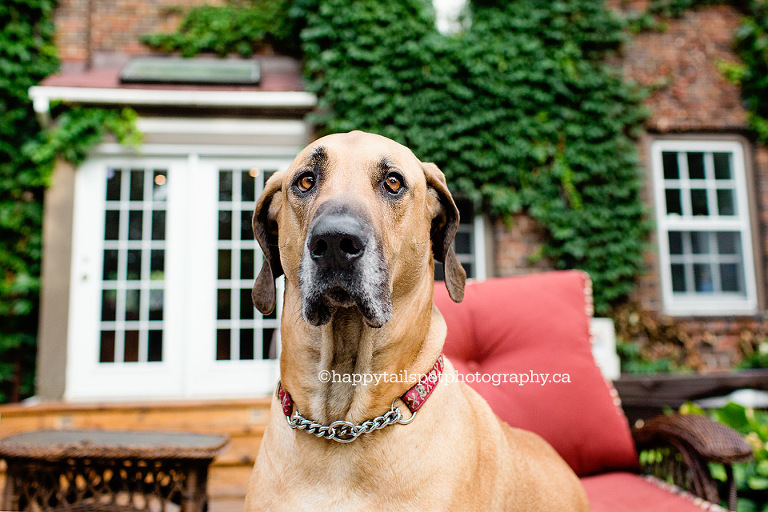 If you want to see how pets make us feel … this photo pretty much sums it up!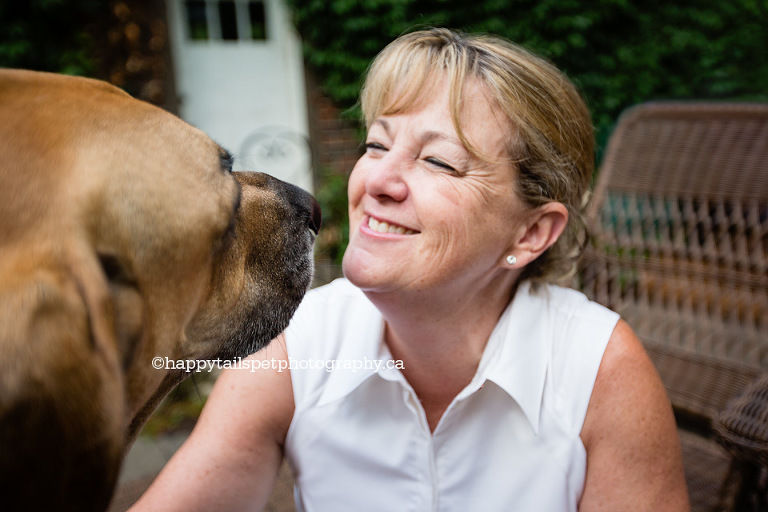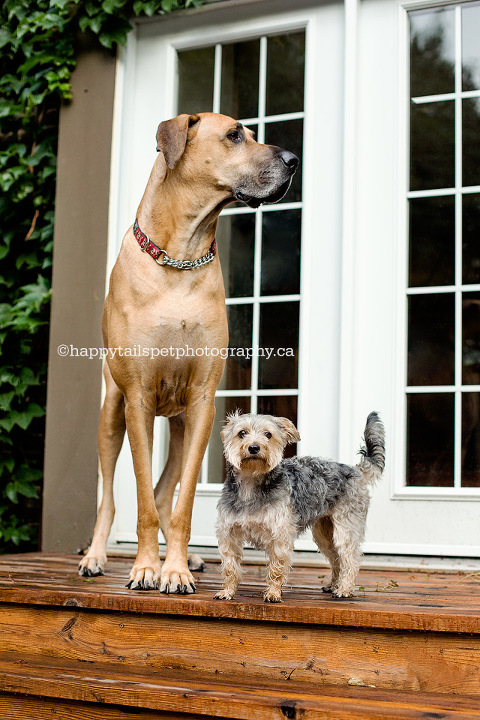 I had such fun with these two, despite their differences and a brief bit of uncooperative weather at the beginning of our session. I work really hard to adapt to any situation that's thrown my way and make great images — it's a requirement of the job! I'm also exceedingly patient and I don't get frustrated easily, which is so important when working with animals.
I had a lovely afternoon with you Hugh and Bunny at our Oakville dog photography session — feel free to invite me back to hang out in your lovely backyard any time!
Wags,

Happy Tails Pet Photography provides custom pet photography with personality for clients in southwestern Ontario. Get in touch to book your own personalized experience.