I'm putting it out there right from the top: Dotty has the most stylish dog hair! Just look at her coiffed 'do, and her elegant long legs – she's so pretty!
I had a few weeks over the summer that was full of poodles of all colours and sizes – miniature, grey, black, fawn, standard (view my last post of poodle Freddie)– it was a poodle extravaganza! Dotty's Lowville Park poodle dog photography session in Burlington was the last of the bunch, and though it was a warm day, the park was at it's summer peak, so lush and green. Dotty really popped against nature's background.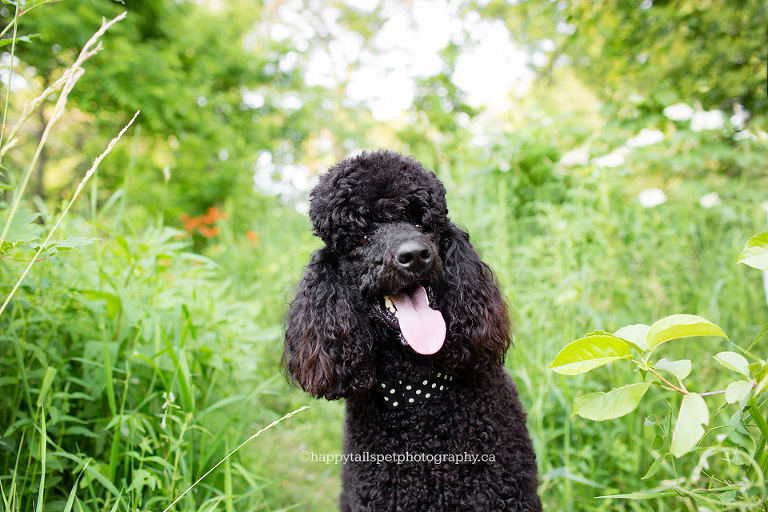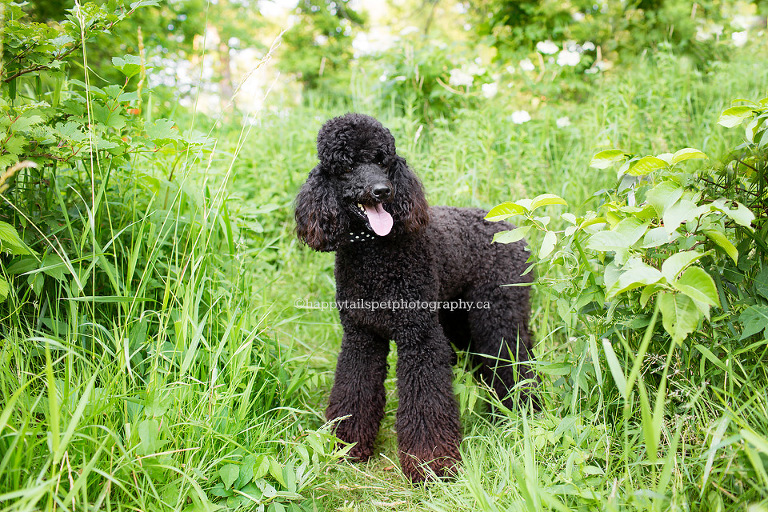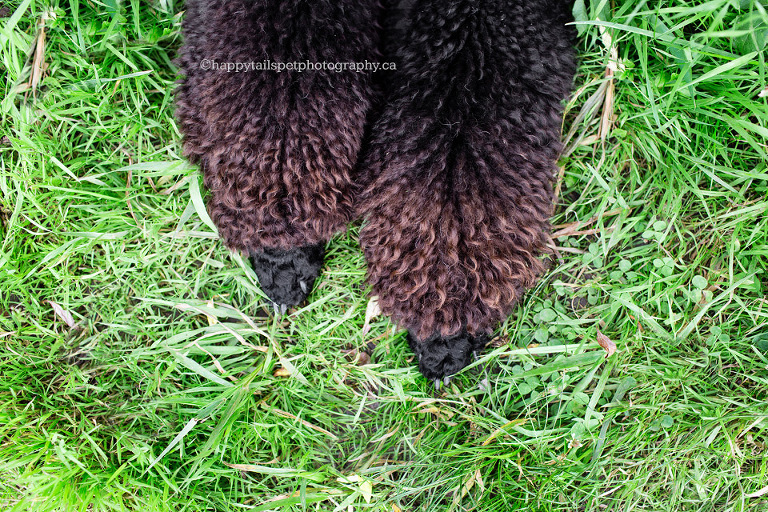 Dotty with her people – so adorable.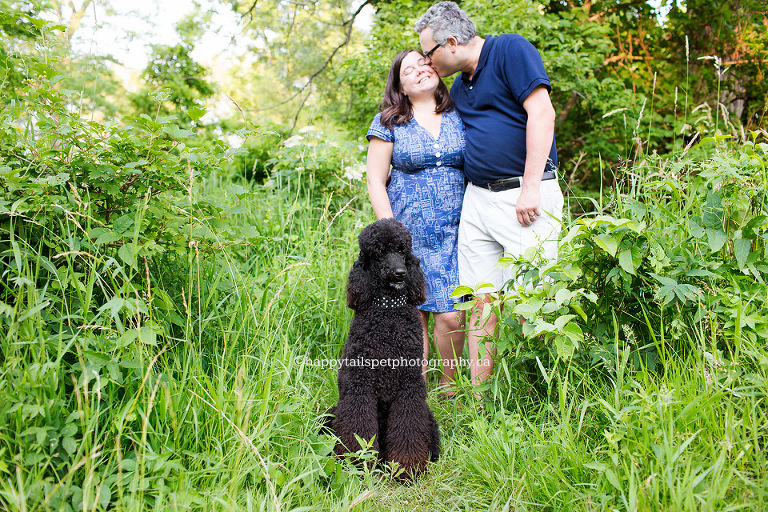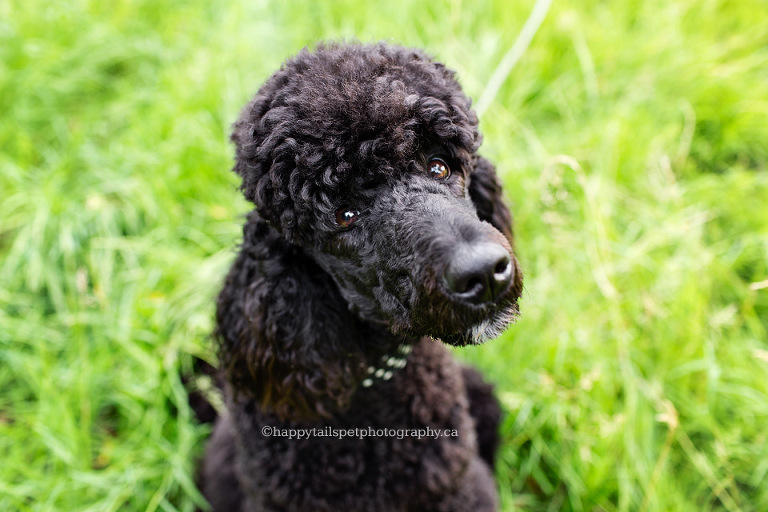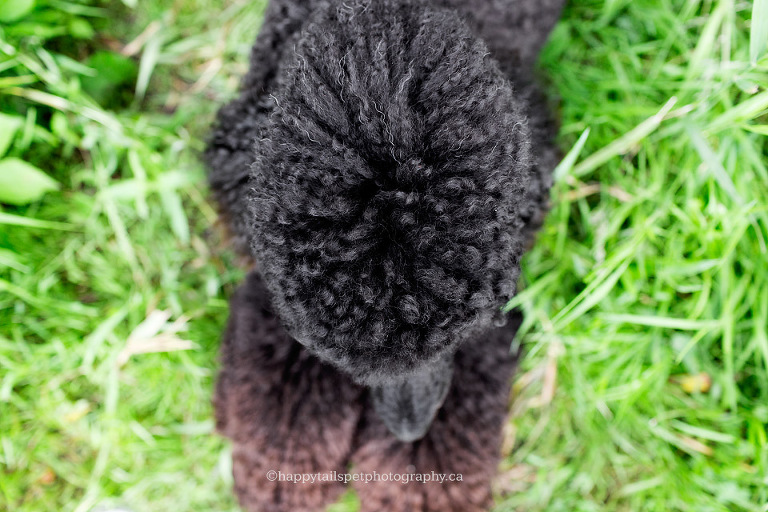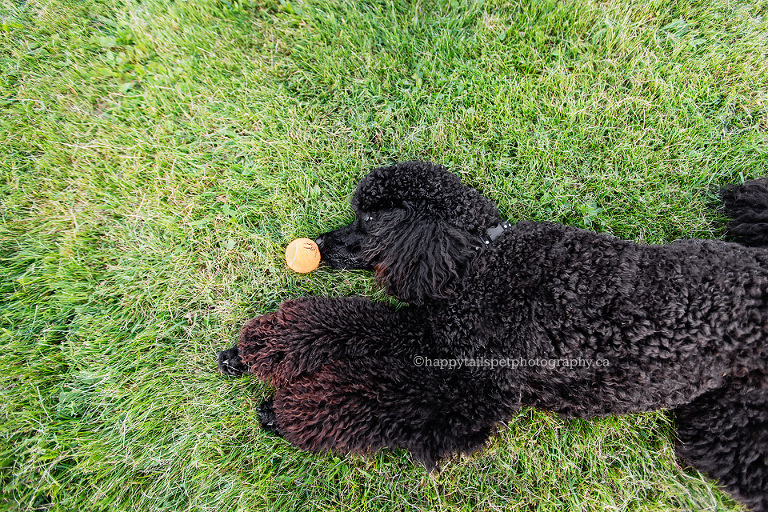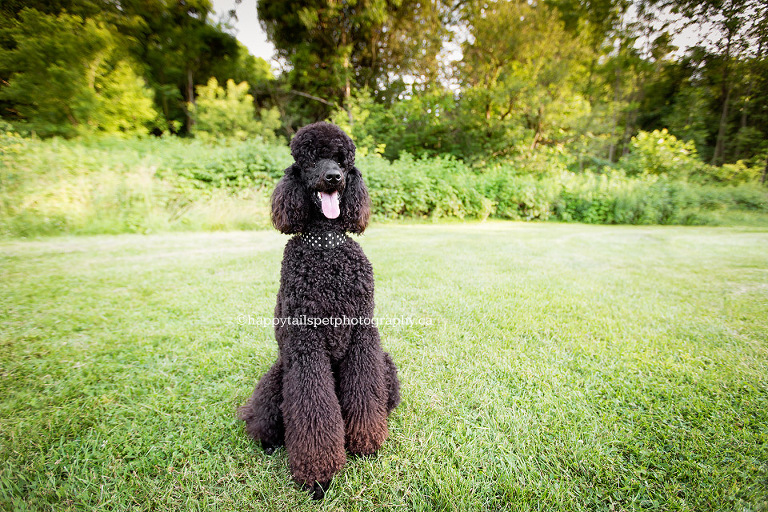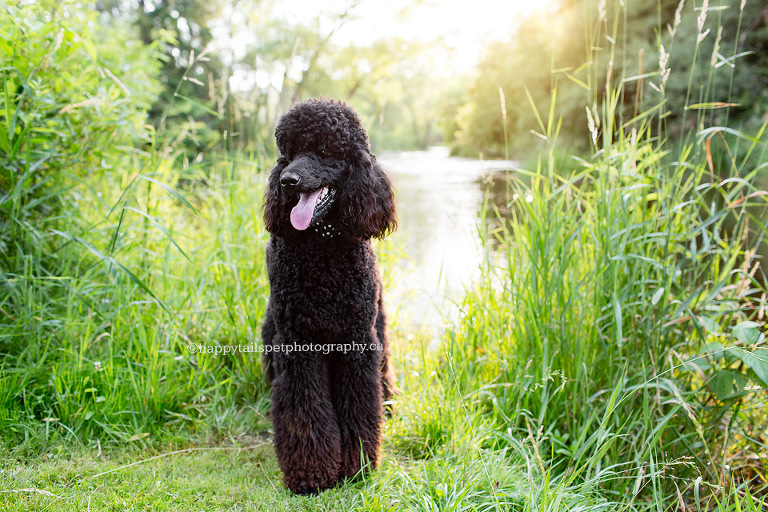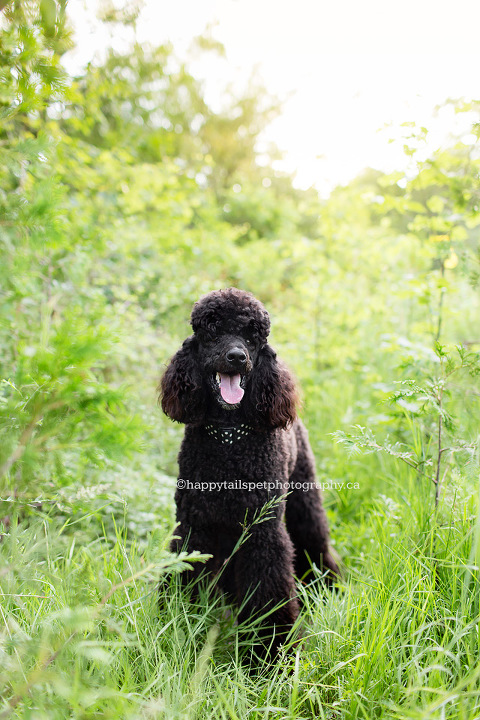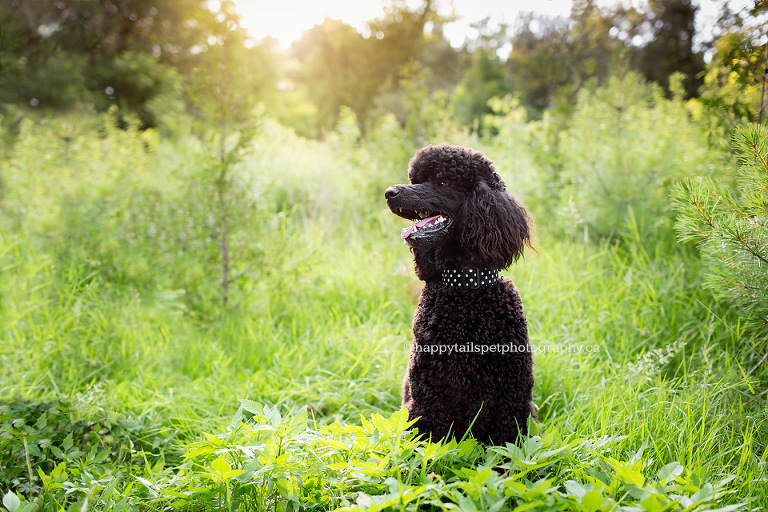 When mom holds a stick too high, this is the look you get …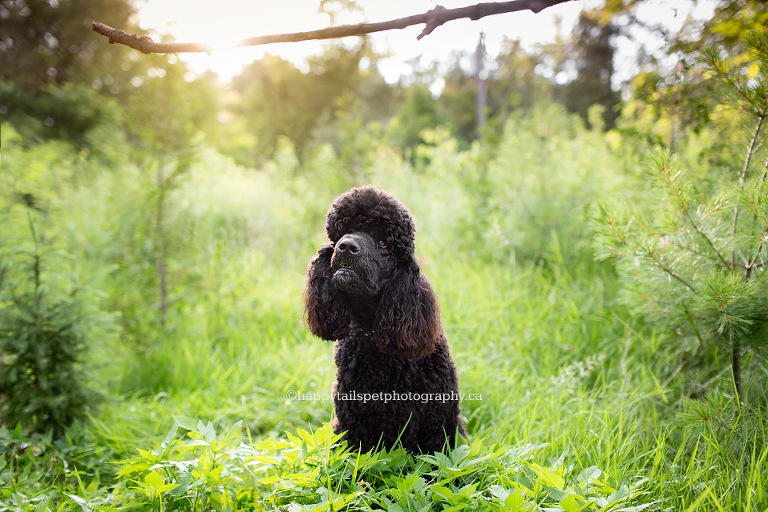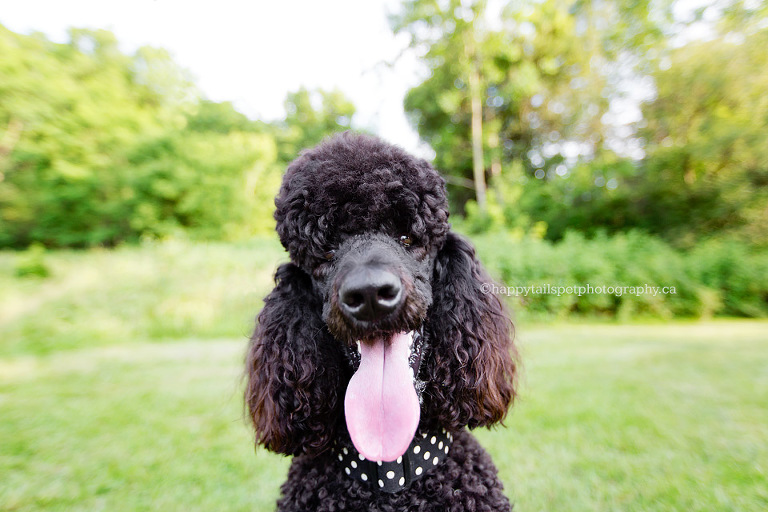 Dotty's parents purchased this really lovely 20×24 framed print of their favourite image. It's matted and the frame is solid wood with a bevelled edge (it comes in white or black) – it will be a great centrepiece in the room!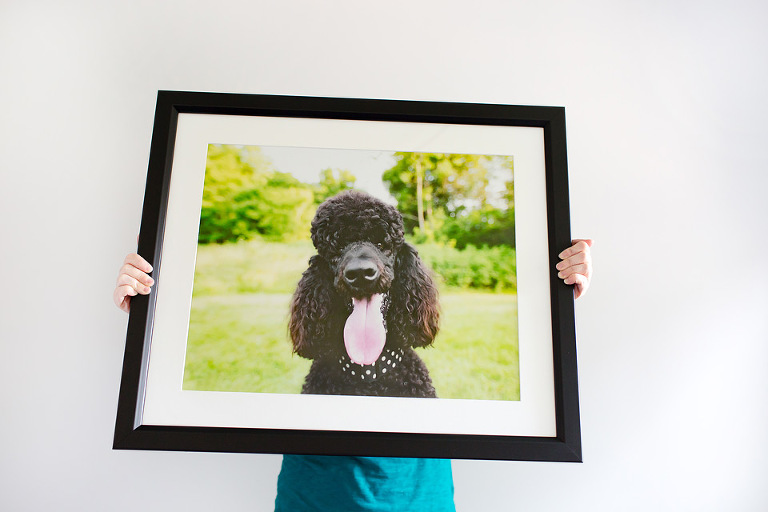 I had such a fun time with Dotty at Lowville Park and the oodles of poodles I met this summer in Burlington and the GTA. I have a renewed appreciation for the breed- they're so smart and playful, and photogenic too!

Happy Tails Pet Photography captures the authenticity and character of pets for the people who love them in southwestern Ontario. Get in touch to book your own custom experience.