First things first — I fell off the blogging wagon. Life just got busy and I had to let go of something to stay on track (but I tried to post updates on Facebook and Instagram). Plus, my schedule has been full of photographing pets and their people, which is amazing. It means I'll have lots of new material to blog, hopefully with more frequency!
I photographed Freddie the poodle for a second time earlier this summer. Our first session was back in the fall 2015 when he was almost one year old. Now he's three, and I can't believe it's possible, but his legs have grown even taller! I met Freddie Spaghetti (my original nickname has stuck!) and his family at Christie Lake Conservation Area, located just north of Dundas, Ontario. We walked in the woods and enjoyed watching Freddie splash in the lake – he's a great retriever, not so much a swimmer!
Return clients are such a compliment, and I get such joy out of watching people's furry friends grow and change over the years. Freddie has taken some obedience classes since we last met, but he's still just as rambunctious and curious as ever — he's a really fun dog to photograph!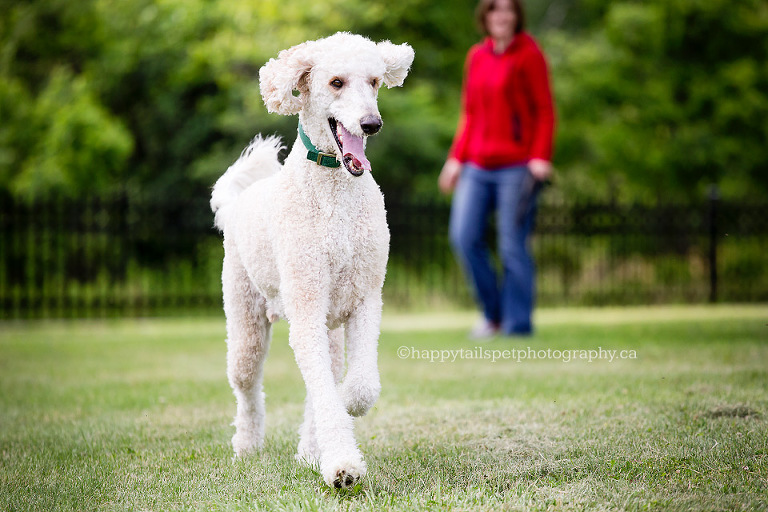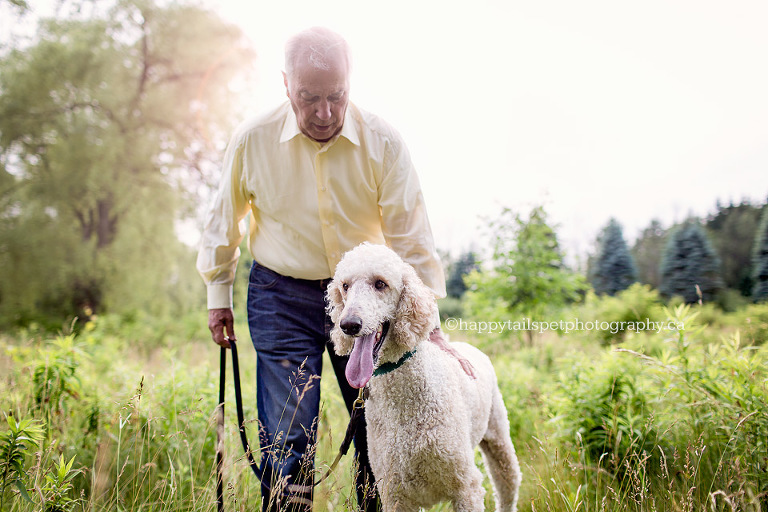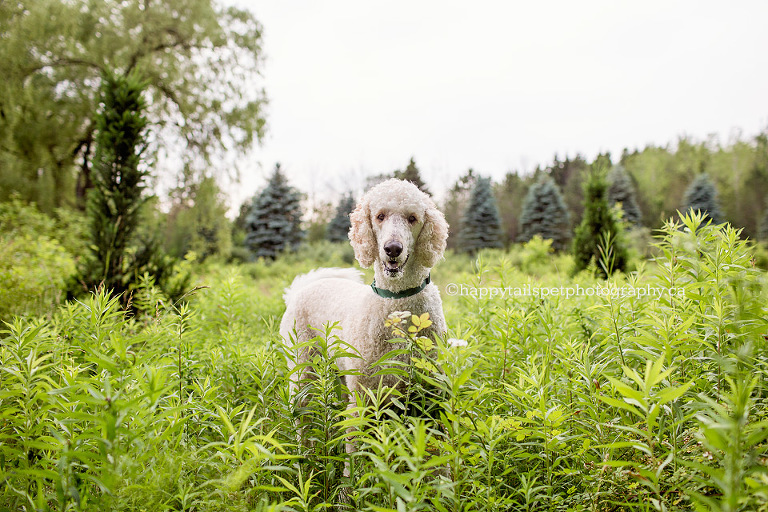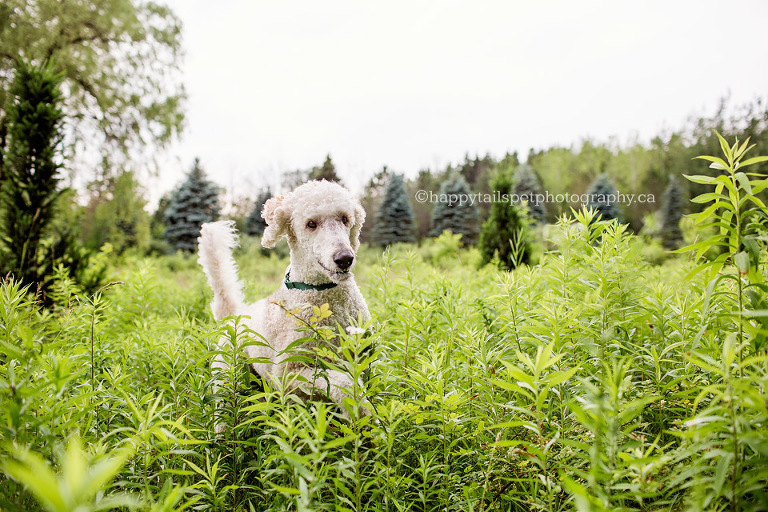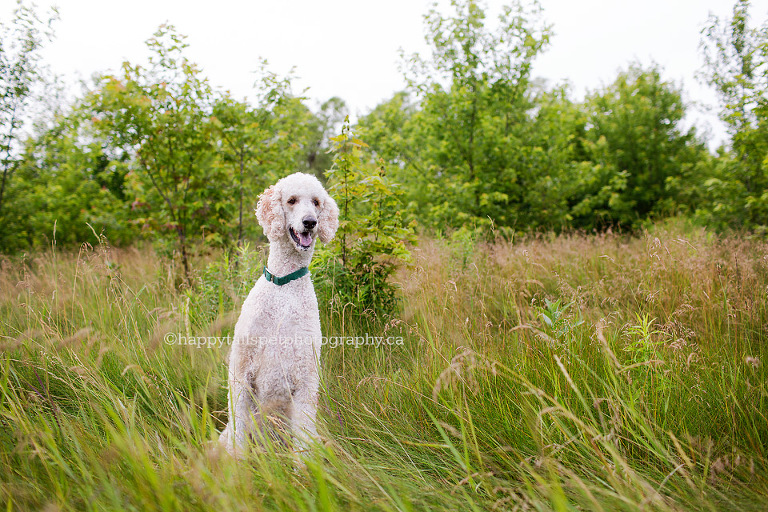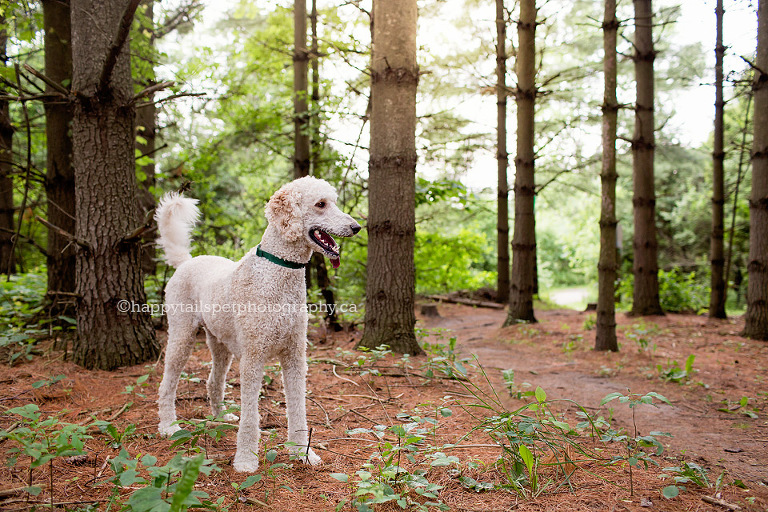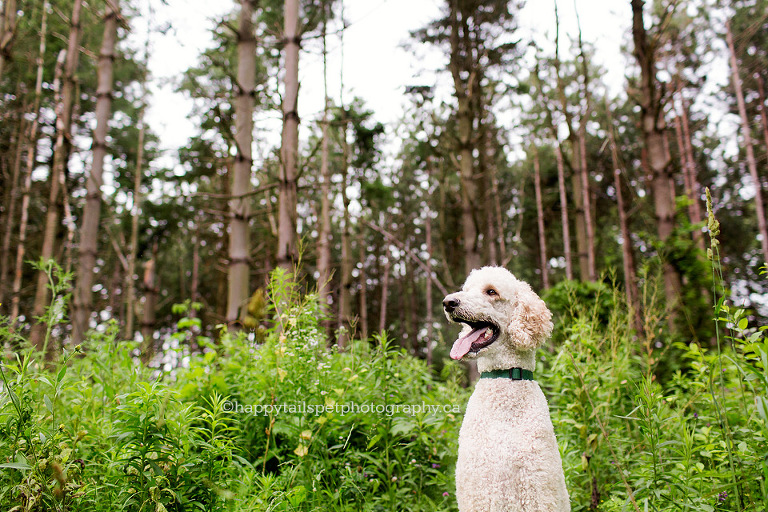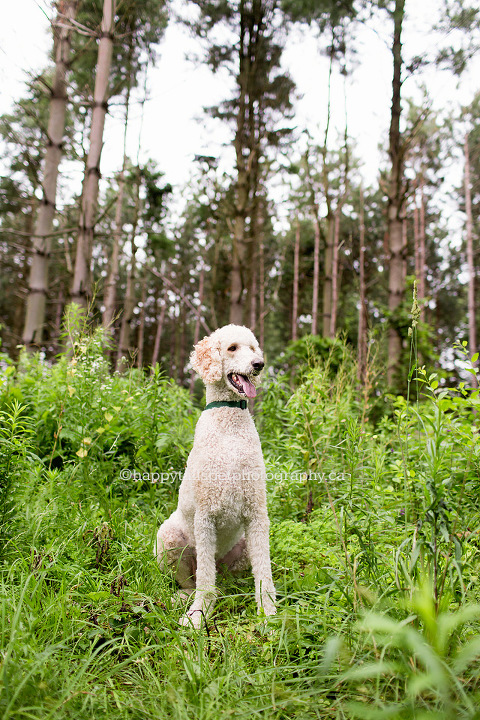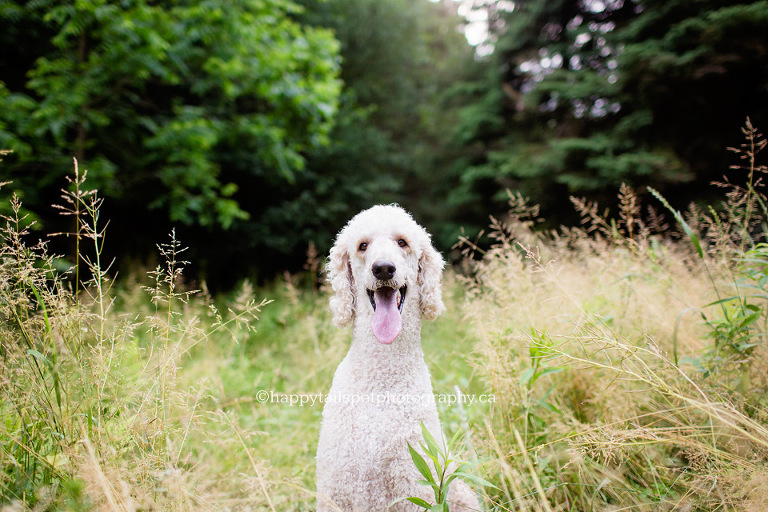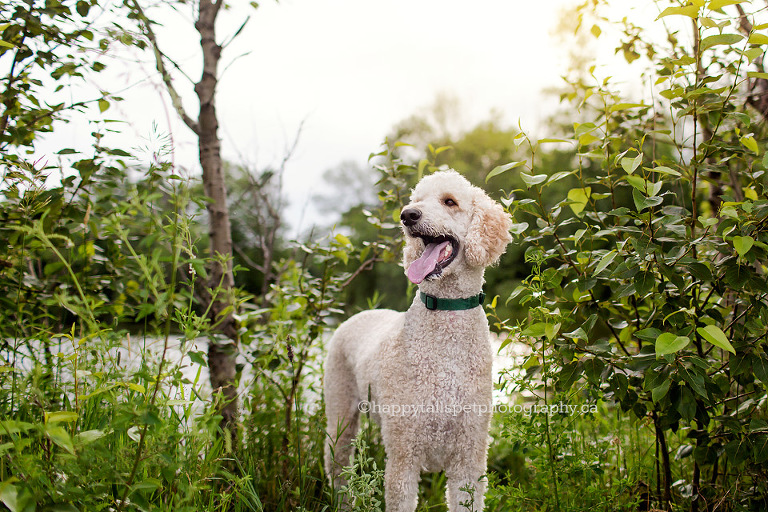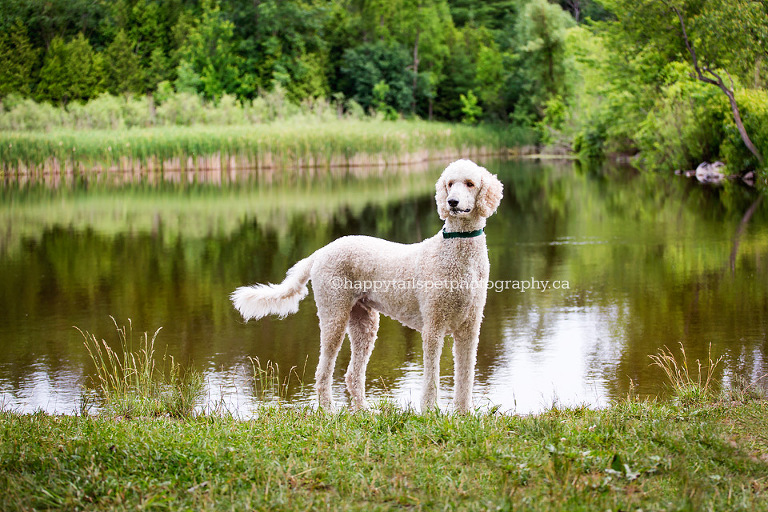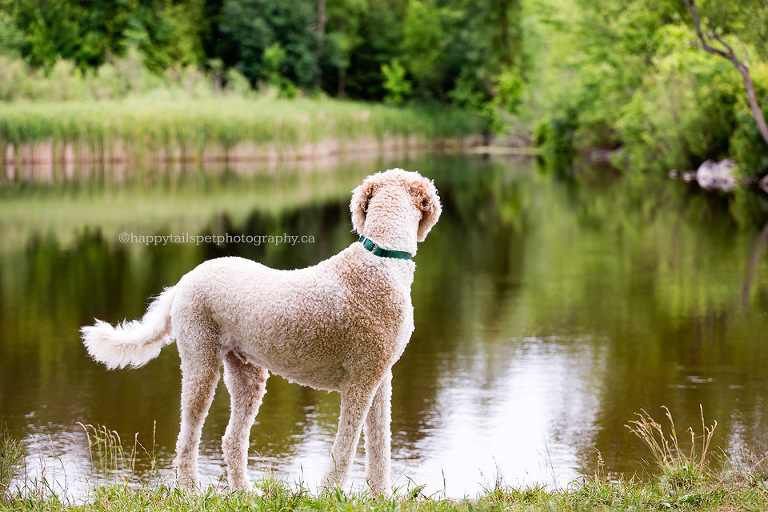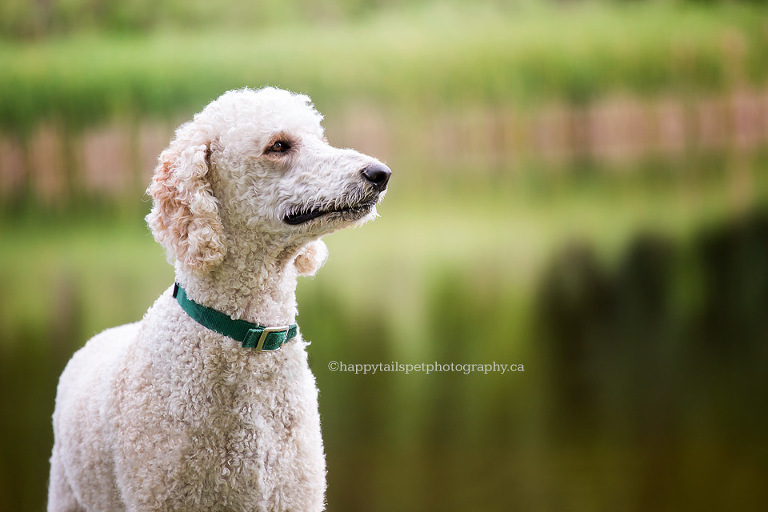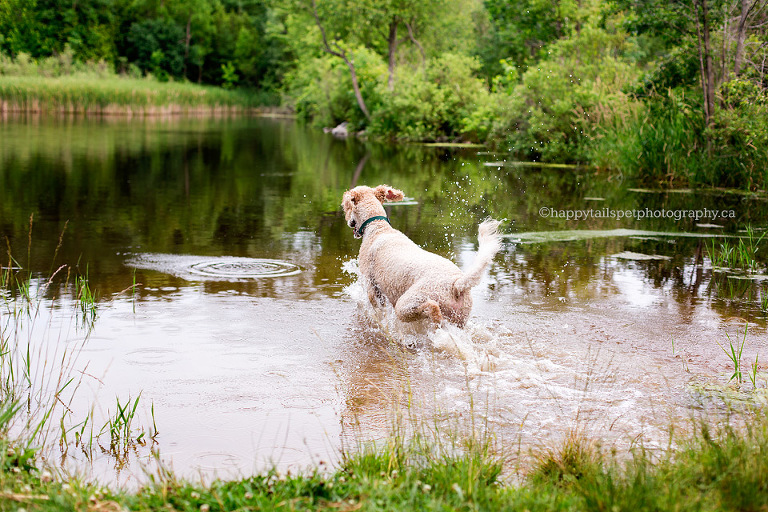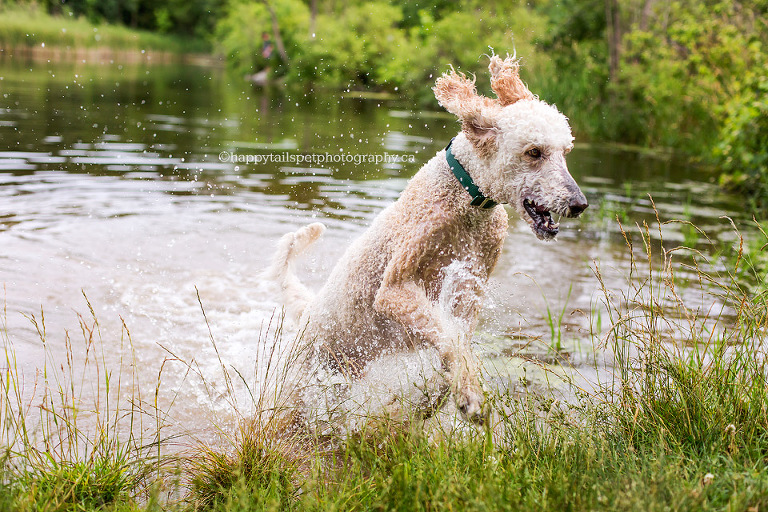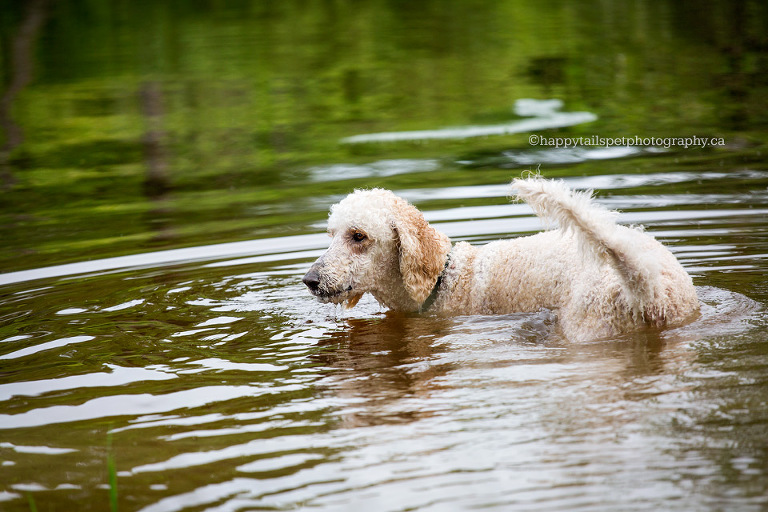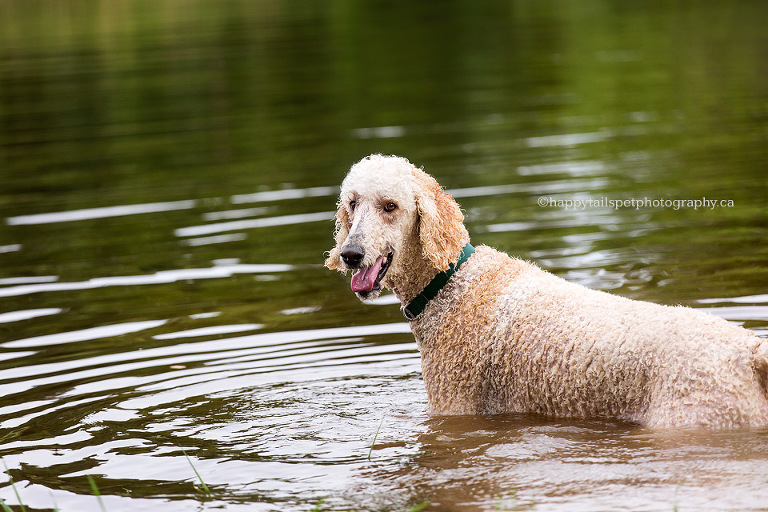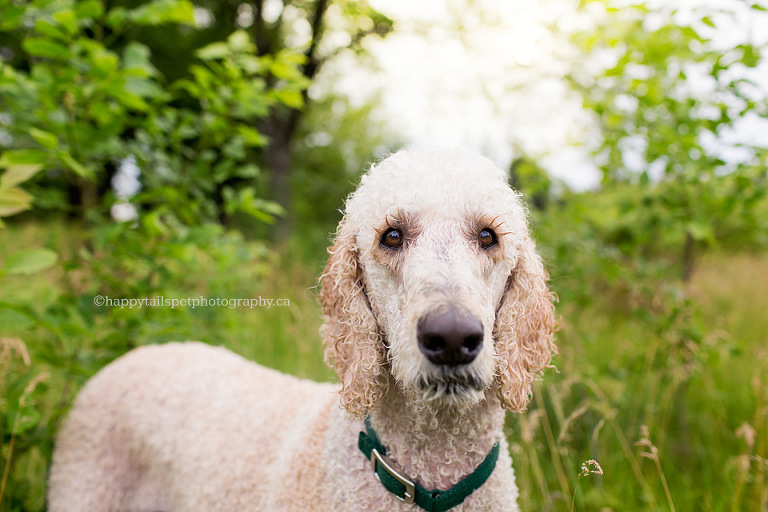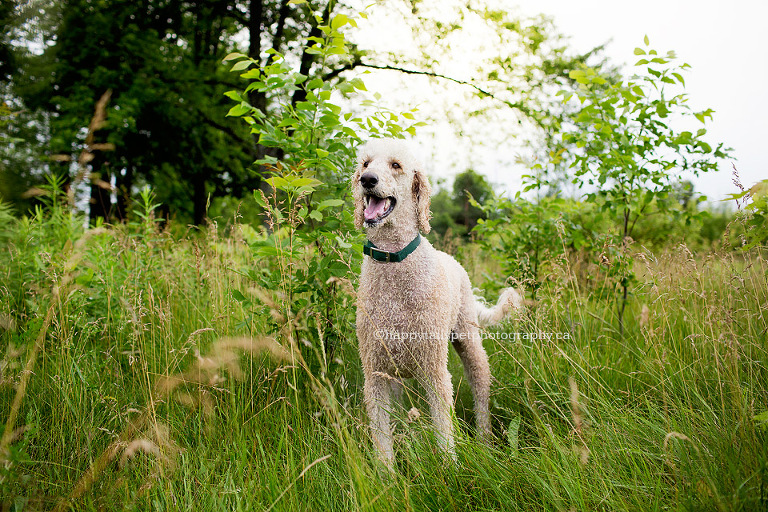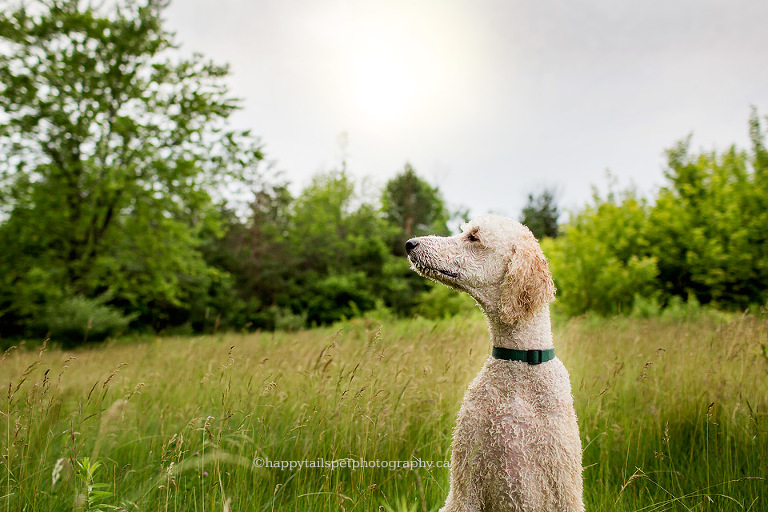 The wonderful thing about professional dog photography in Ontario is the beauty and variety of our seasons. Freddie has checked fall and now summer off his list — next is a winter session. The goal is to eventually create a big, beautiful keepsake album of all his sessions, which will be pretty amazing when it's complete.
I design each of my pet photography sessions around the personality of your four-legged friend. Freddie loves to be outdoors exploring, so Christie Lake Conservation Area was a great summer location, offering the open spaces, trails, forest and designated dog swimming area for him to enjoy.
Until we meet again Freddie Spaghetti!


Happy Tails Pet Photography captures the authenticity and character of pets for the people who love them in southwestern Ontario. Get in touch to book your own custom experience.