With our mild winter behind us (yep, I'm calling it!), it's time to look forward to spring – the longer days, the variety of colours, the change in light. I photographed Bella, a three-year-old boxer, and sister Blue, a sweet one-year-old mastiff, in late April of last year (yes, slightly behind sharing this one!). As a Burlington dog photographer, I always try to deliver a gallery of images that show an array of backgrounds and looks. My time with Bella and Blue shows the variety that spring can offer – it feels like several seasons packed into one gallery of images.
Our initial session date was overcast and a storm was rolling in, but since everyone is local we decided to go ahead and get as much shooting done as possible. I'm glad we did — the grey sky really adds drama and makes the colours pop, and those tall dry grasses are pretty fantastic. About 20 minutes into the session the rain came and we packed it in.
We met again the following day at a local park to finish up, and not only were there leaves on the ground in the wooded areas giving a fall feel, but there was also green grass and cute little spring flowers in the more open areas that sang spring.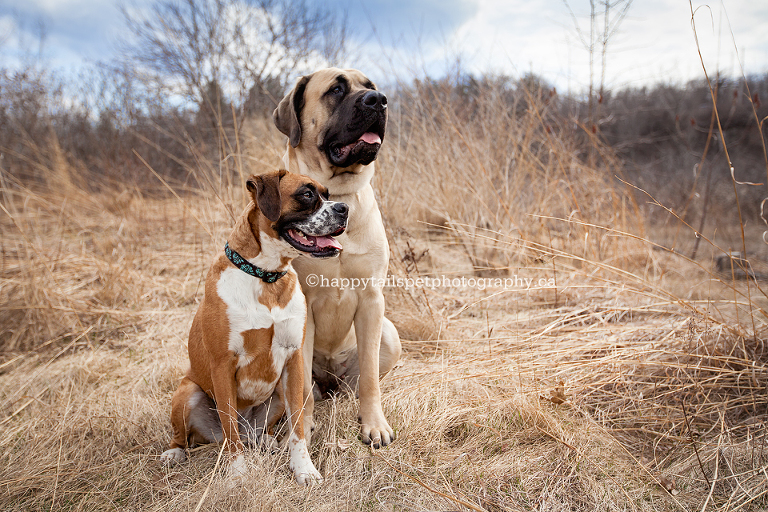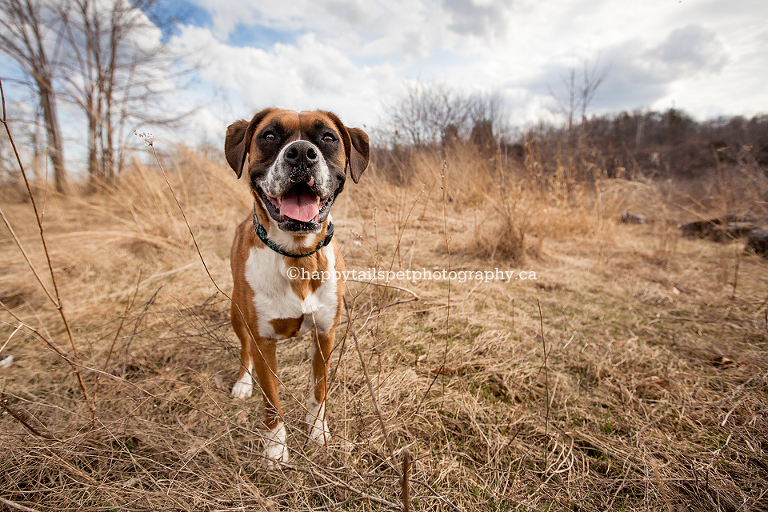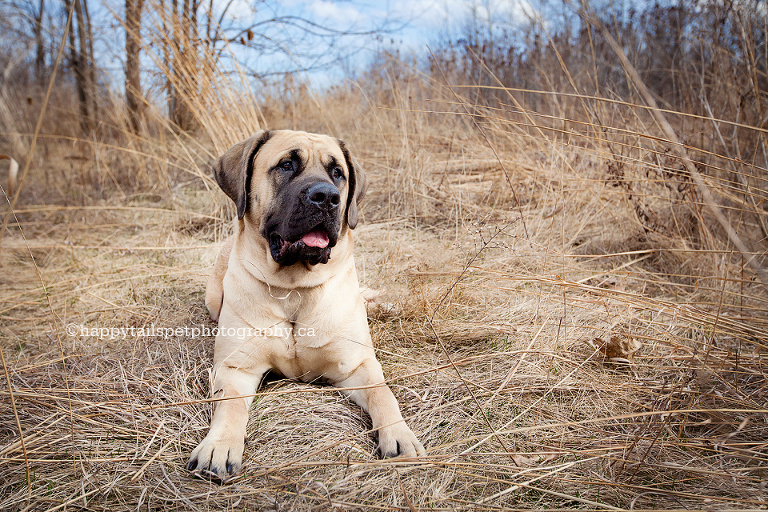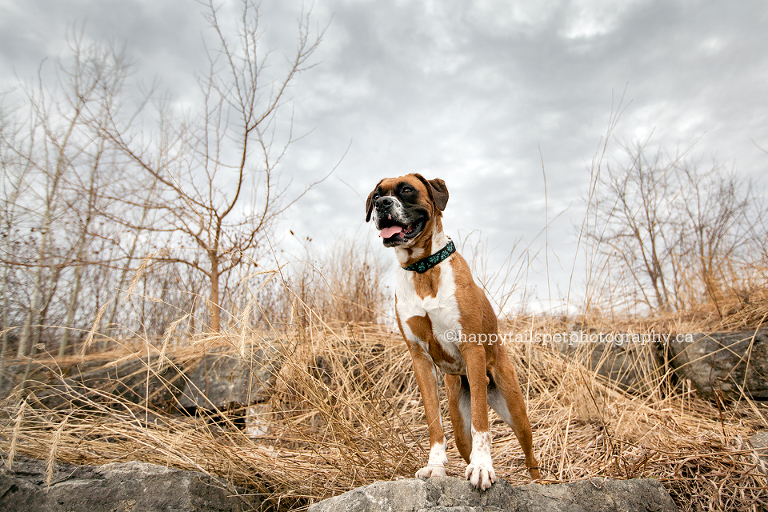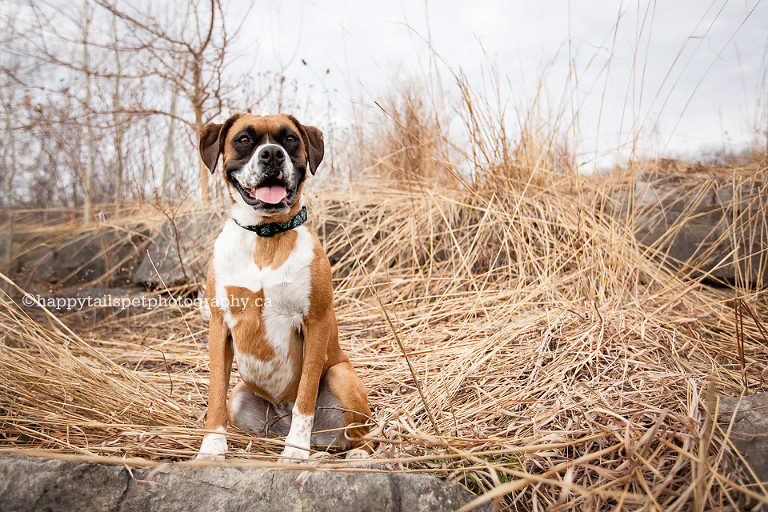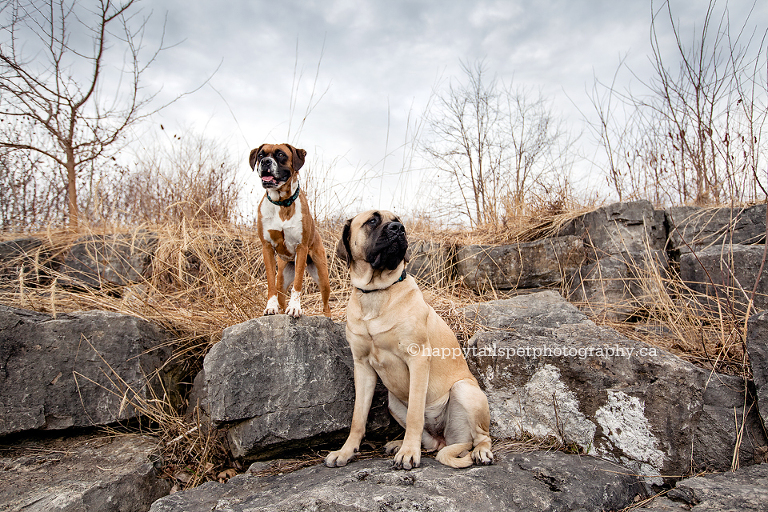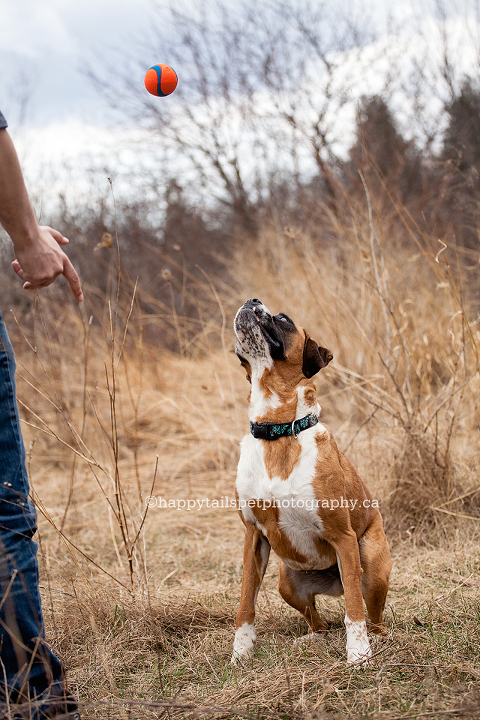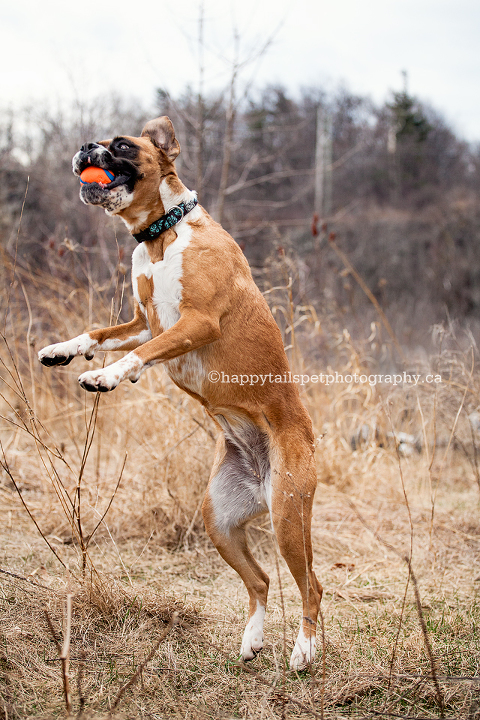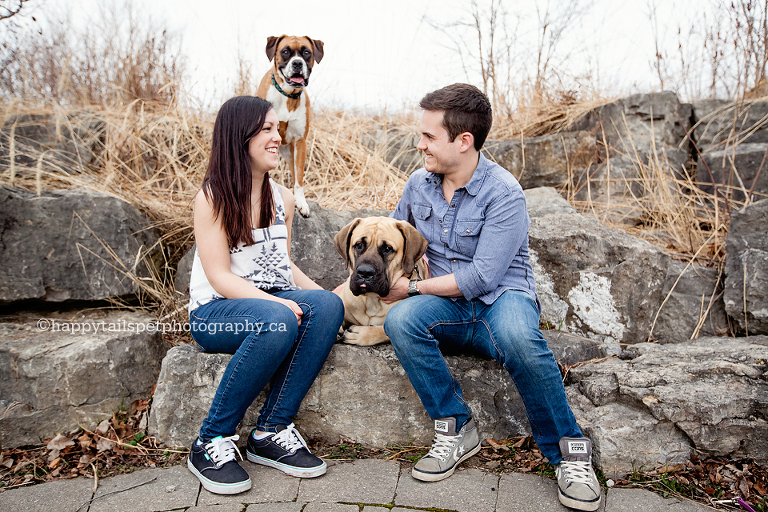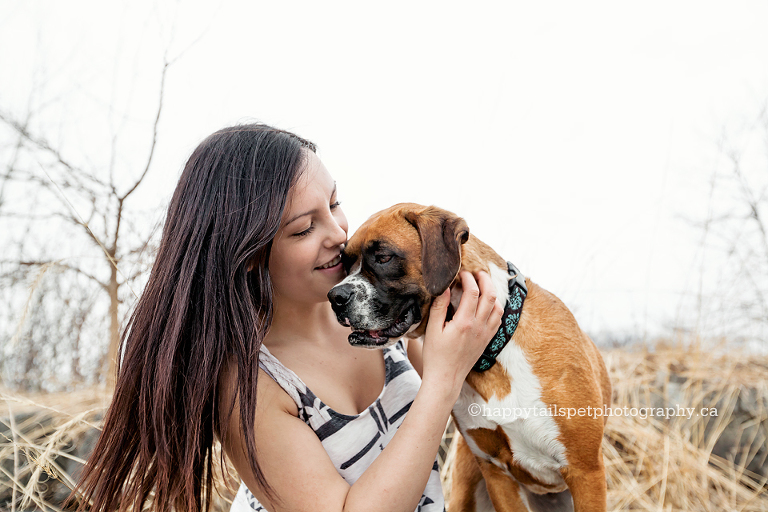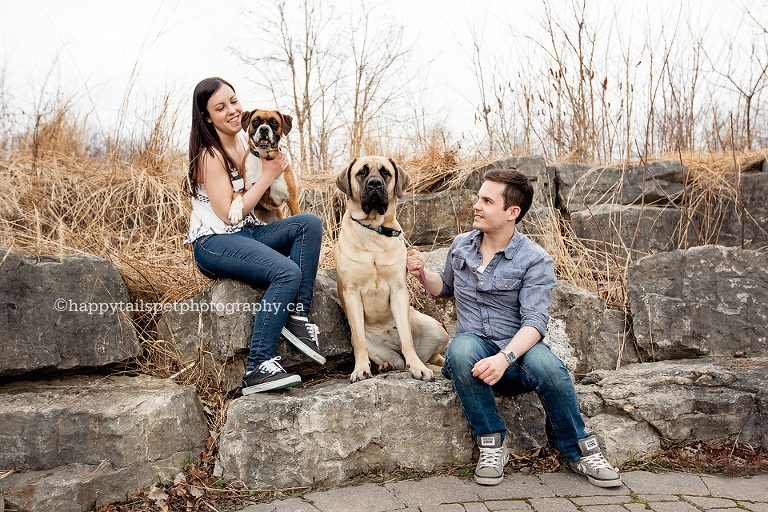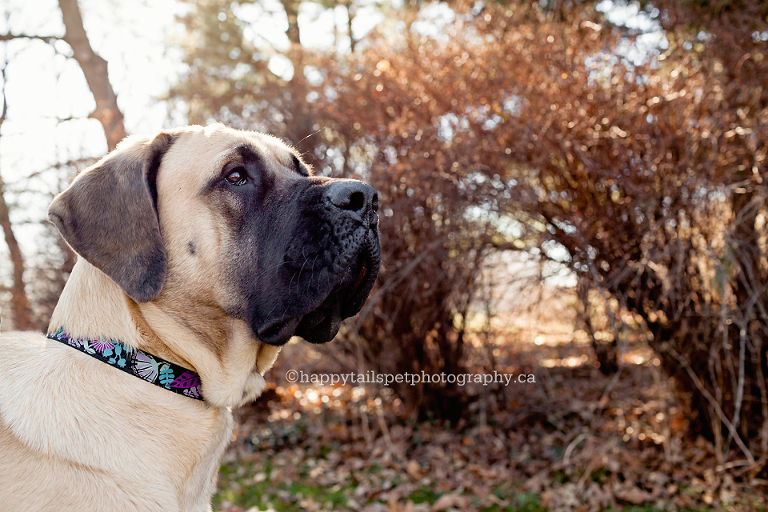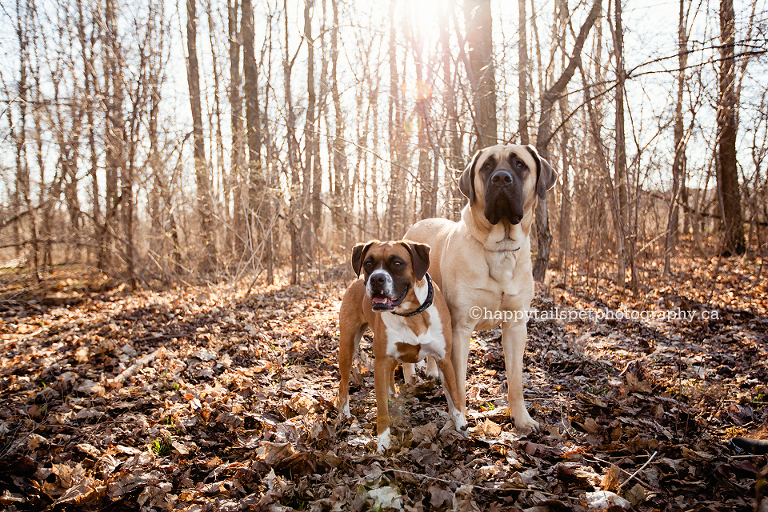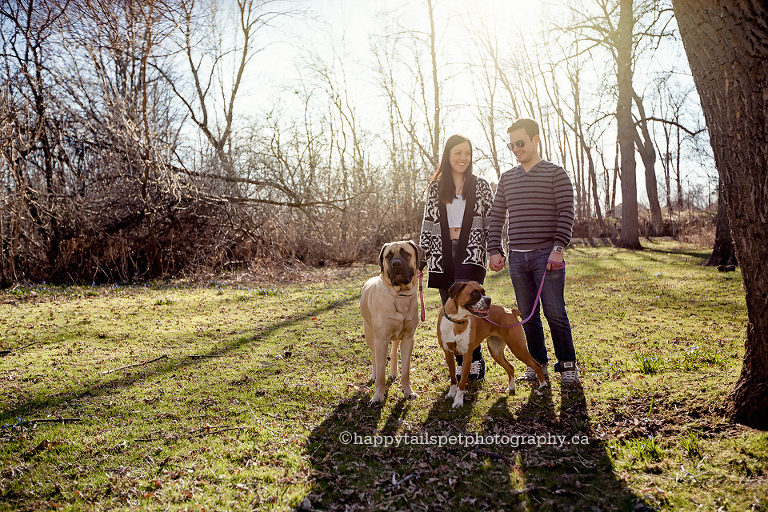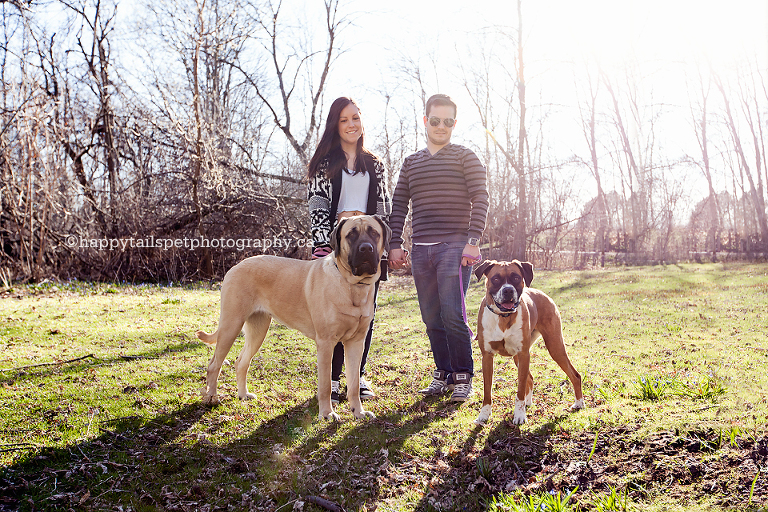 Blue is kind of hard to move — once she decides she's sitting, she's sitting!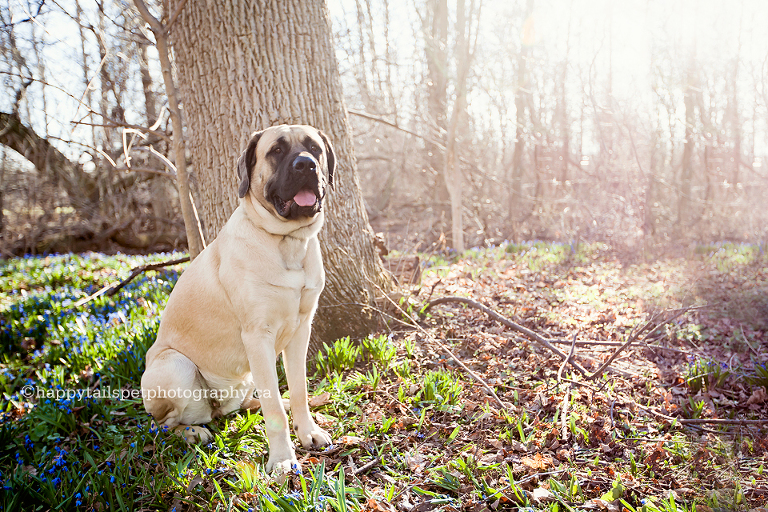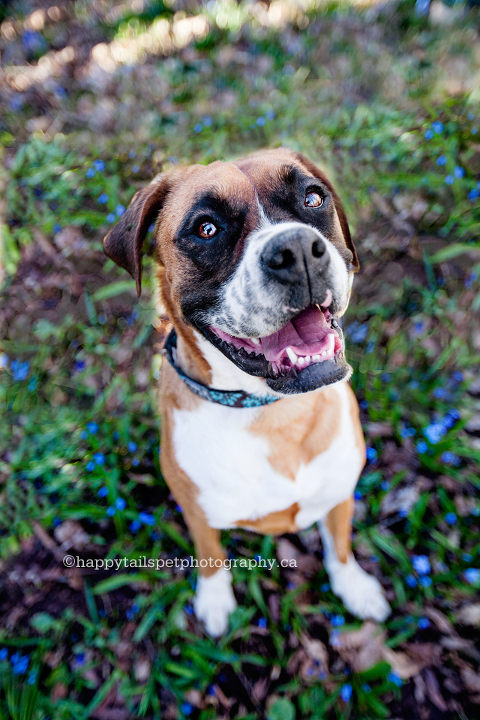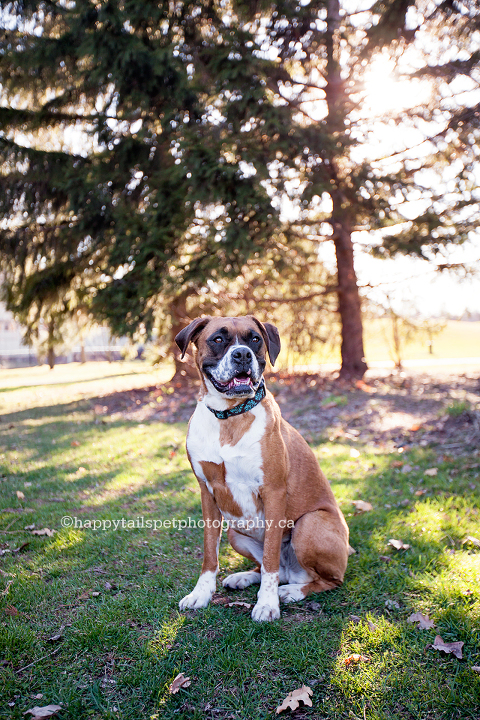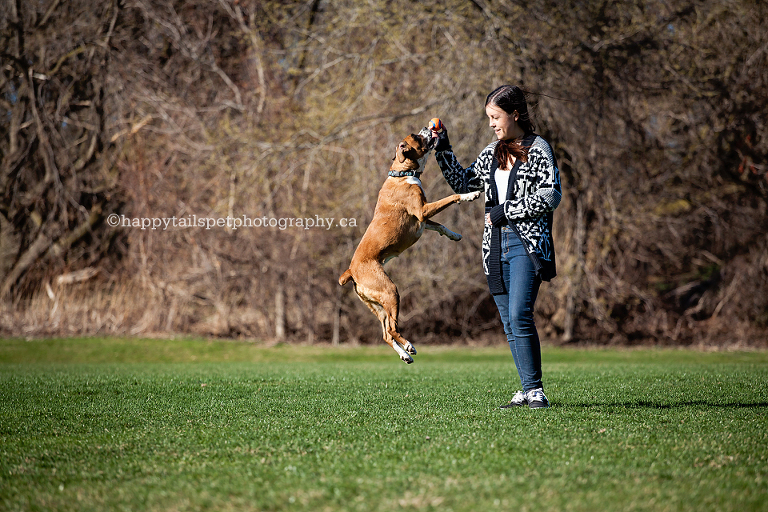 This was actually a Celebration Session for Bella, who at only three was diagnosed with canine lymphoma. She has since passed away and is so missed – she was a wonderful friend. I'm so happy I could provide these memories for her family.
Wags,