What do you do when a dear friend texts you that her beloved adopted chihuahua had to be rushed to the vet due to breathing problems and the prognosis wasn't great? Pack your camera bag and head straight to her house the minute her little friend is feeling up to it!
I posted earlier about my friend Jane when she adopted her first dog, Ringo, a senior chihuahua who was a bit of an oddball. Jane loved that little guy and not too long after added George to the mix, also a senior chihuahua. On Christmas Day 2015, Ringo suddenly passed away. So, when the text came earlier this spring that George wasn't doing well, I immediately offered up an Oakville old dog photography session at her home, so she would forever have great images of both her loves (no offense to her husband!).
I have Celebration Sessions just for times like this. I love photographing old dogs and I always advise people to call me before their pets get too elderly or sick. But life surprises you sometimes, and the timing isn't always the best, so I always try to make these sessions a priority. Not only is it an honour to meet these wonderful creatures, but it's also so fulfilling to know I'm providing their owners with cherished keepsakes that will last long after their beloved pet is gone.
George, 14, barked at me the whole time. He also showed me the side tongue that his late brother Ringo was known for. He seemed to be doing OK after his ordeal.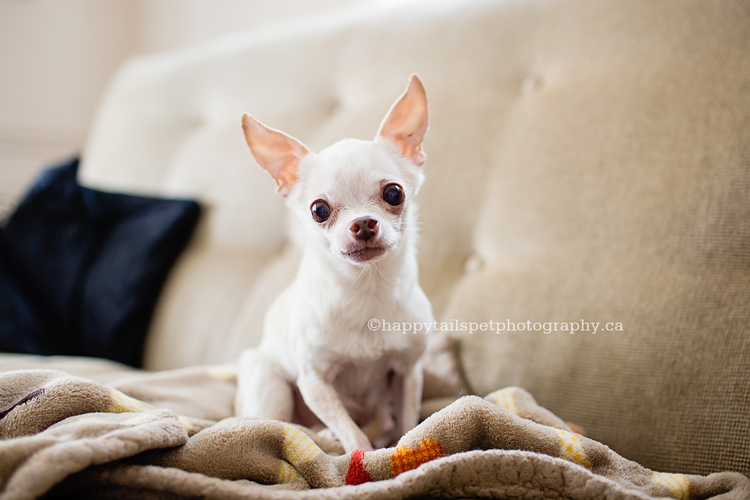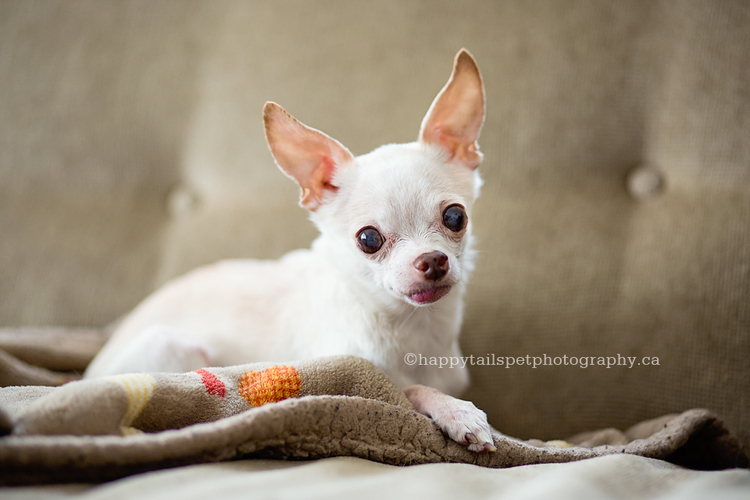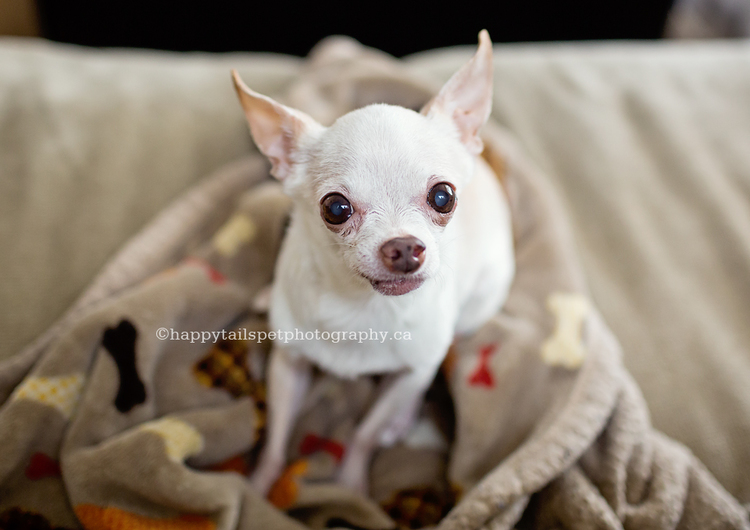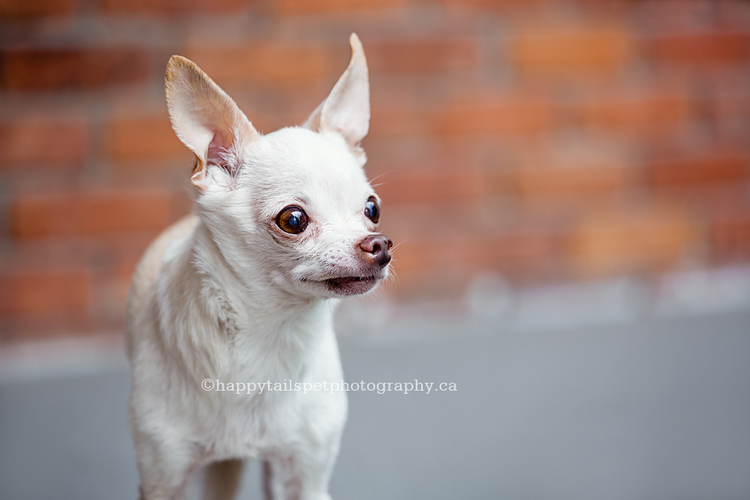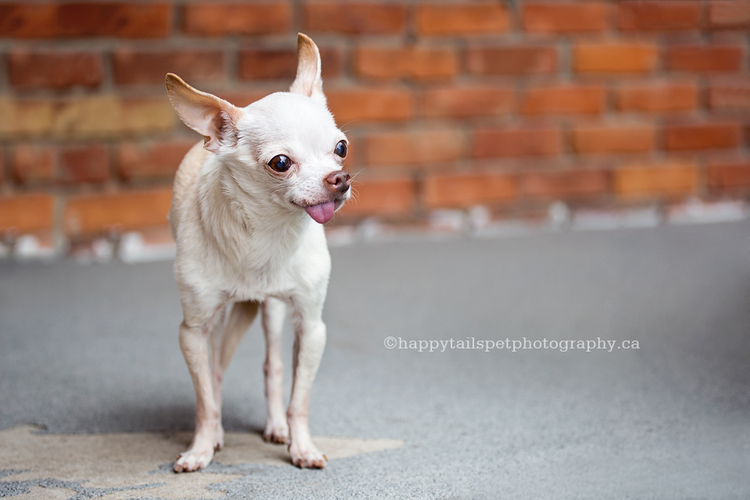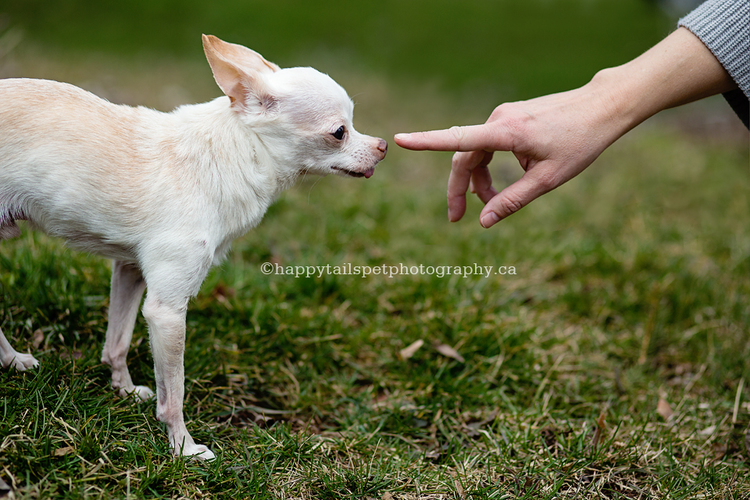 I'm happy to say that George is still hogging the couch and barking at visitors – he's on heart medication to help with his symptoms. Not only that, but Jane has adopted a sister for George – at the spry age of eight, Milly, a chihuahua of course, is the youngest dog Jane has ever owned.
Senior dogs make great pets and Jane is proof that you can have room in your heart for more than one! There are so many great rescues and shelters in Ontario to find a senior of your own – a great place to start is petfinder.com or just search online for organizations in your area.
Wags,