Ah, puppies! They are so cute and this wiggle bum stage is so fleeting … but puppies do present their own unique challenges when it comes to photographing them. The biggest? Well, you can't expect them to sit in nature without destroying it! Unlike older dogs that have many years of experience with tall grass, flowers and sticks, puppies are curious about EVERYTHING and basically want to eat all that delicious foliage. But that's part of what makes them so lovable – their curiosity, zest for life and sense of adventure!
Maggie was no exception. She so well trained for a puppy – in fact, just after our session she graduated puppy school. With all the distractions (pesky tall grass!), she did extremely well. People don't realize how much effort it takes for our pets to focus and work so hard to please during a 60-minute photography session! In the end, only a few flowers met their demise.
BURLINGTON PUPPY PHOTOGRAPHER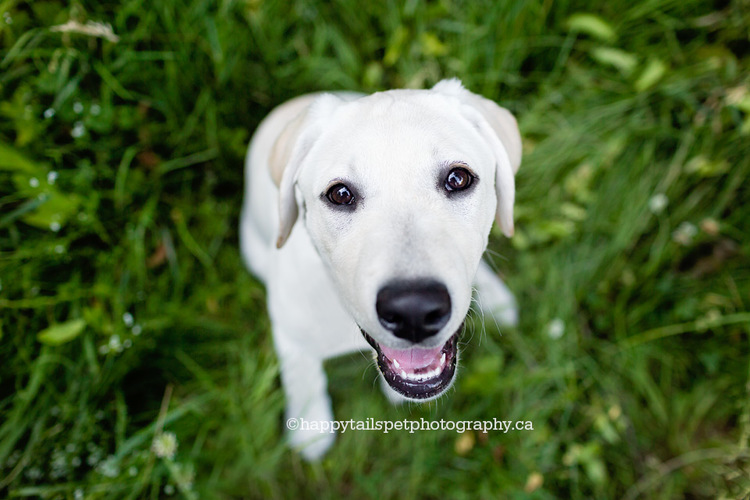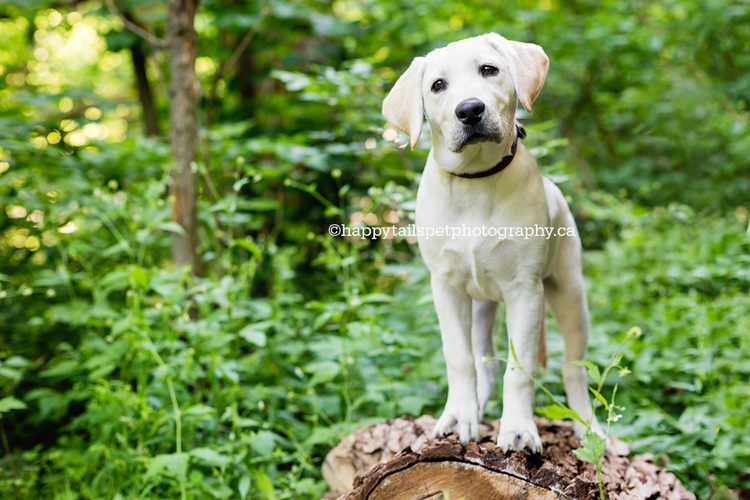 Look mom, I can eat grass and smile at the same time!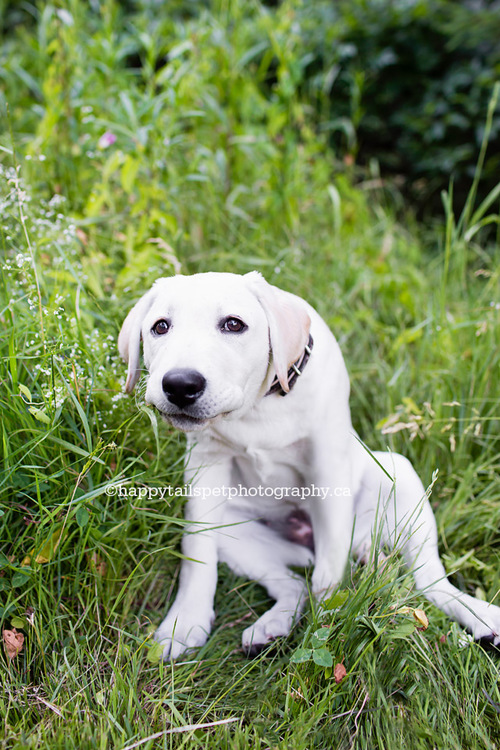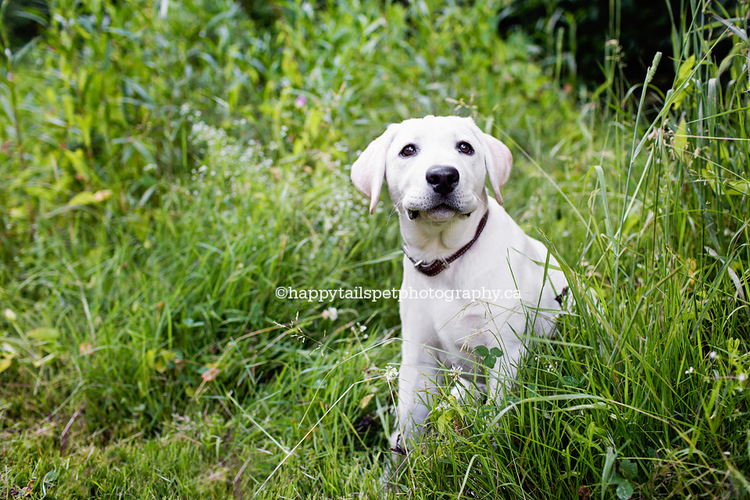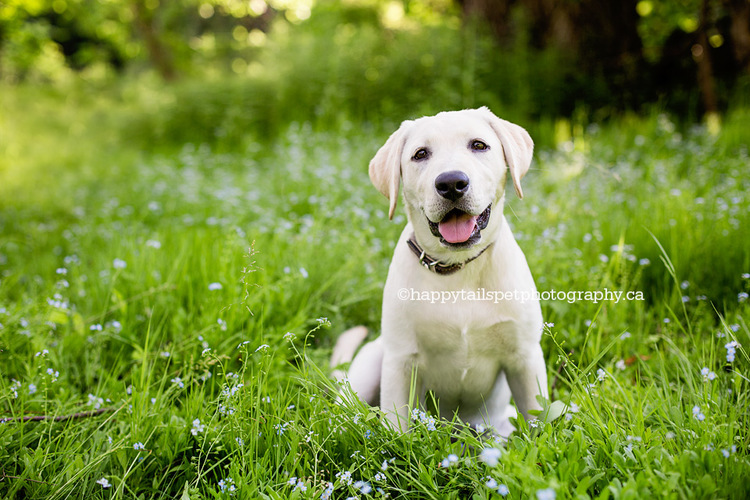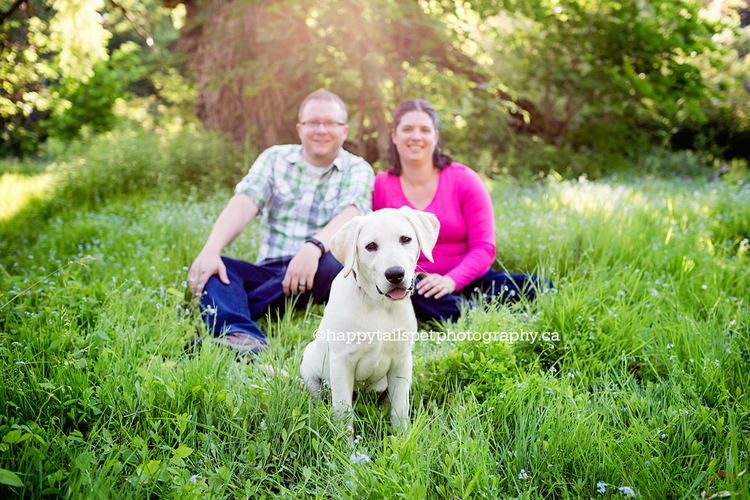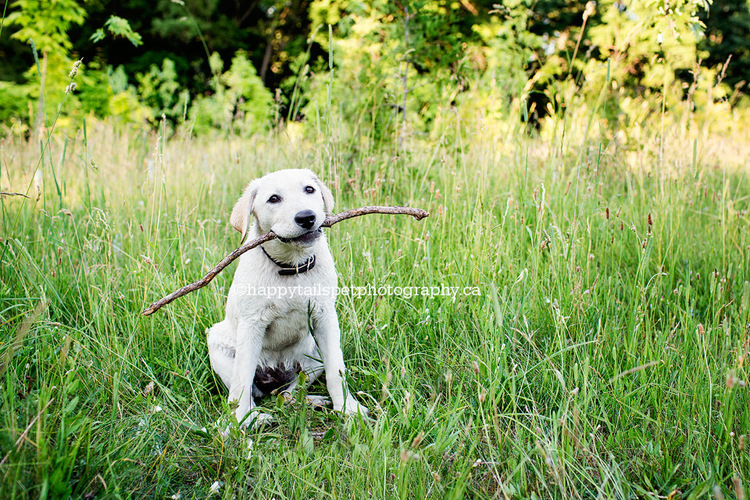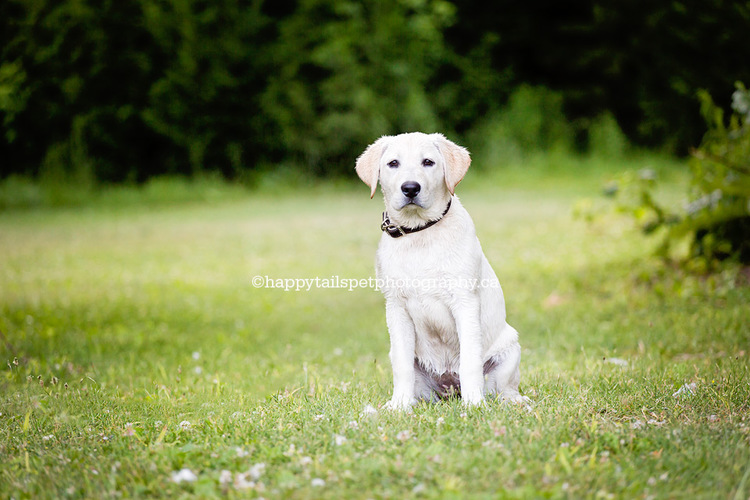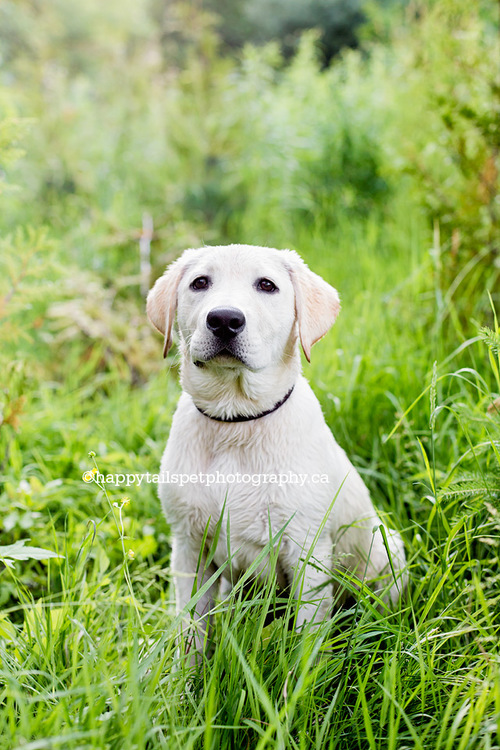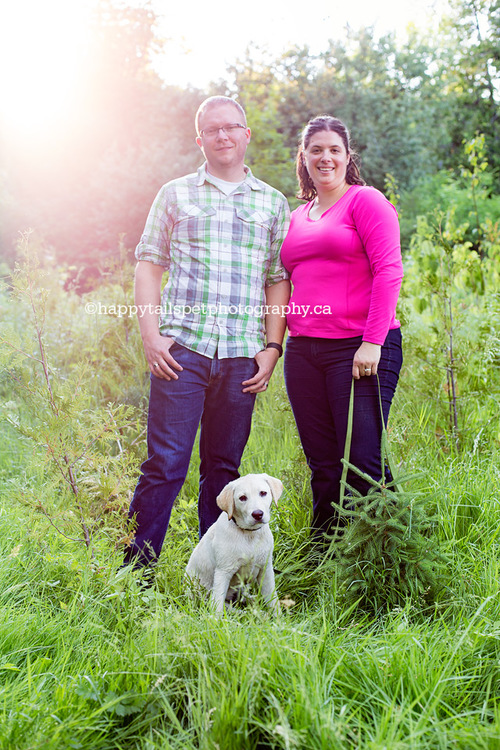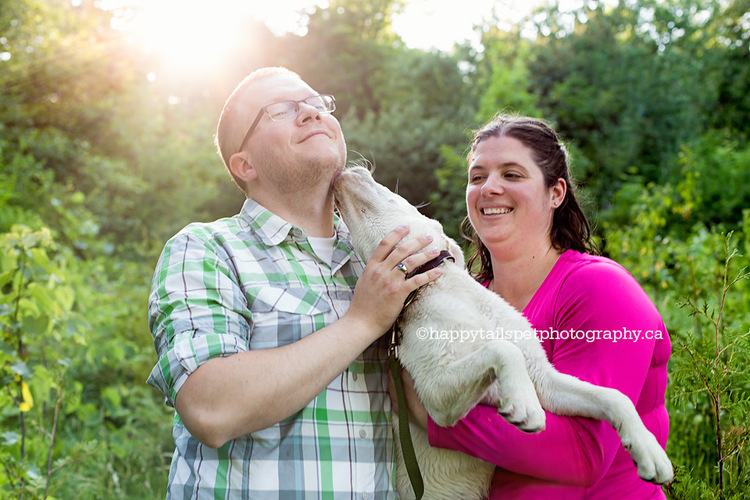 A really fun development came about between the session's booking and the day we met – Maggie's humans found out they are expecting! They wanted to turn one of their images into a baby announcement, so I shot a few images with that in mind. It's not everyday that I get to design cards for this kind of occasion, so I was thrilled for the opportunity. In the end I designed a 5×7 card template and Facebook cover photo for them, along with a really sweet 16×20 storyboard that includes their favourite images from their session.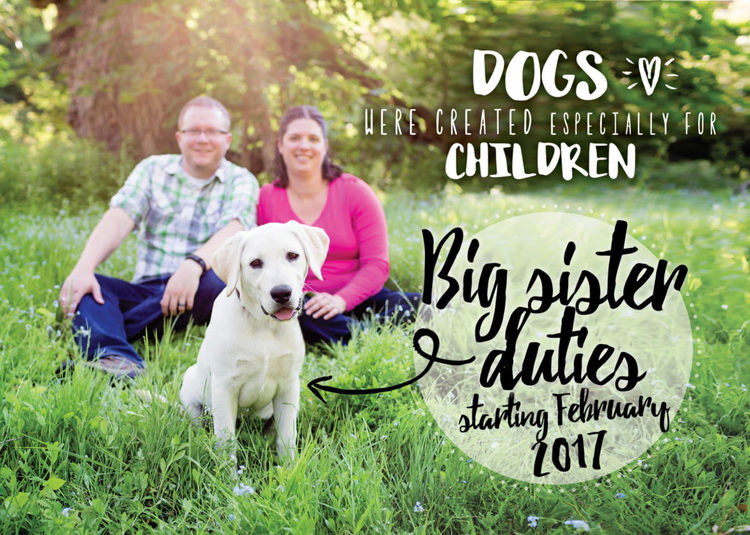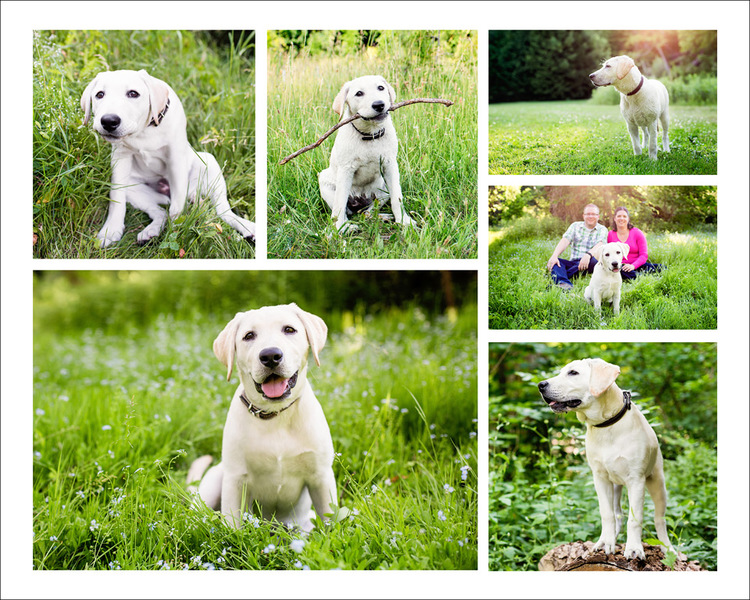 I loved my afternoon enjoying some puppy love! Thanks for choosing me as your Burlington puppy photographer!
Wags,